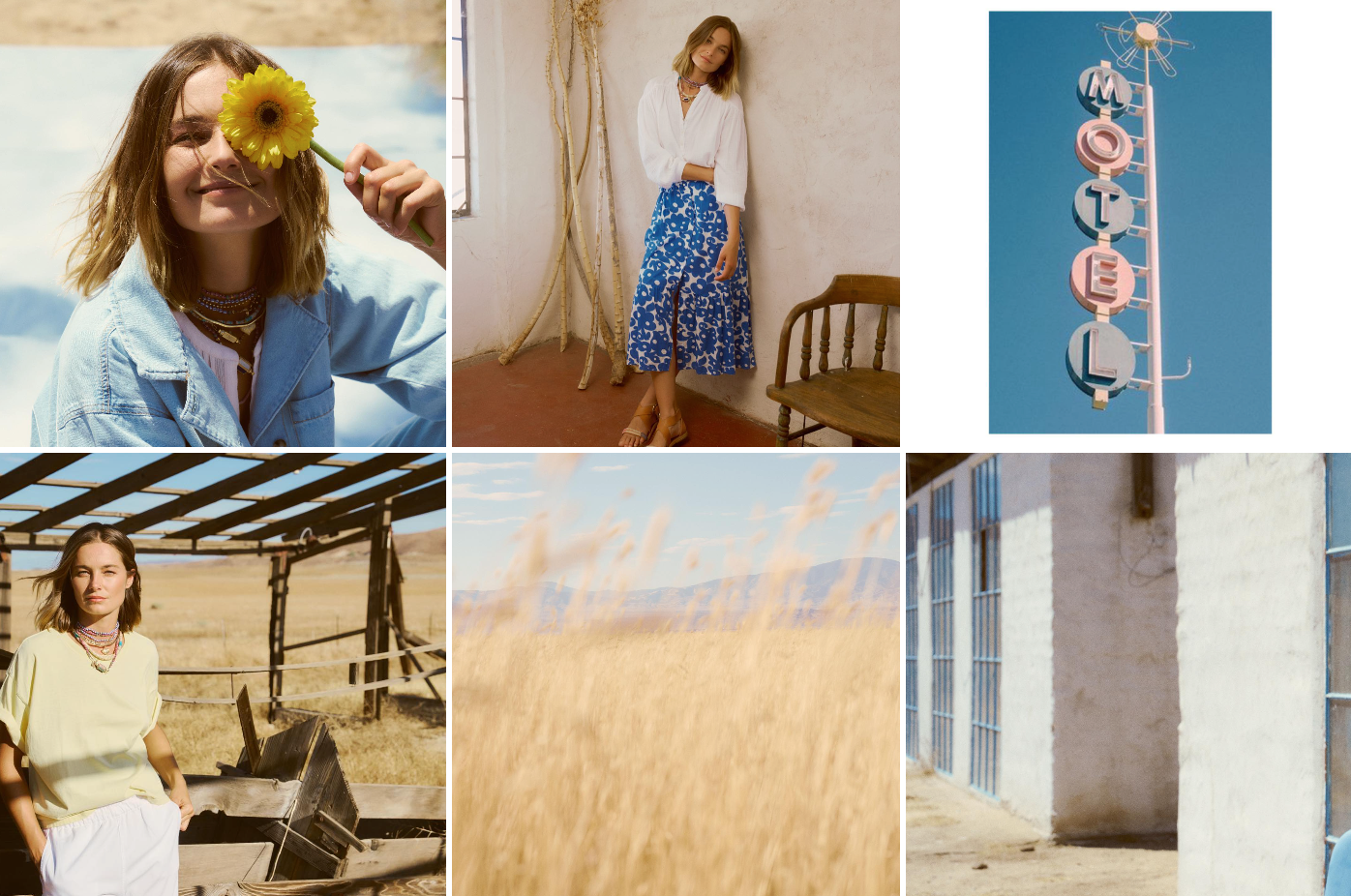 Xirena's Sustainable Practices: A Look at the Brand's Efforts to Reduce Waste and Promote Ethical Fashion
Introduction: Xirena is dedicated to making a positive impact on the environment and the fashion industry through their sustainable practices. With a strong commitment to reducing waste, promoting responsible production, and prioritizing eco-friendly materials, Xirena strives to create fashion that is both stylish and ethical. In this blog post, we will delve into Xirena's sustainable initiatives and explore how they are working towards a more sustainable future. Join us as we take a closer look at Xirena's efforts to reduce waste and promote ethical fashion.
Responsible Material Selection
Xirena understands the importance of responsible material selection in creating sustainable fashion. The brand actively seeks out eco-friendly materials, such as organic cotton, recycled fabrics, and low-impact dyes. By opting for these materials, Xirena minimizes their environmental footprint and reduces the use of harmful chemicals. Through careful material selection, they ensure that their garments are both stylish and environmentally conscious.
Local and Ethical Production
Xirena is committed to supporting local production and ethical manufacturing practices. They work closely with skilled artisans and manufacturers who uphold fair labor standards and prioritize worker welfare. By producing their garments locally, Xirena reduces transportation emissions and supports local economies. This approach not only ensures high-quality craftsmanship but also contributes to the brand's overall sustainability efforts.
Waste Reduction and Recycling
Xirena actively seeks ways to minimize waste throughout their production process. They employ techniques such as pattern optimization to maximize fabric usage and reduce fabric waste. Additionally, Xirena implements recycling programs to responsibly manage and repurpose materials that cannot be used in their primary production. By prioritizing waste reduction and recycling, Xirena takes a proactive approach towards minimizing their environmental impact.
Capsule Collections and Timeless Design
Xirena promotes a conscious approach to fashion through their capsule collections and timeless design philosophy. By focusing on creating versatile pieces that can be worn season after season, Xirena encourages consumers to make thoughtful and sustainable wardrobe choices. Their timeless designs are intended to transcend trends and foster a culture of slow and mindful fashion consumption, reducing the need for constant new purchases.
Conclusion: Xirena's commitment to sustainability and ethical fashion sets them apart in the industry. Through responsible material selection, local and ethical production, waste reduction, and timeless design, Xirena is making significant strides towards a more sustainable future. By prioritizing eco-friendly materials, minimizing waste, and promoting conscious consumption, Xirena is creating fashion that not only looks good but also feels good.
Join Xirena in their mission to reduce waste and promote ethical fashion. By supporting brands like Xirena, you are contributing to a more sustainable and responsible fashion industry. Together, we can make a positive impact on the environment and embrace fashion that aligns with our values. Choose Xirena and be a part of the movement towards a more sustainable future.