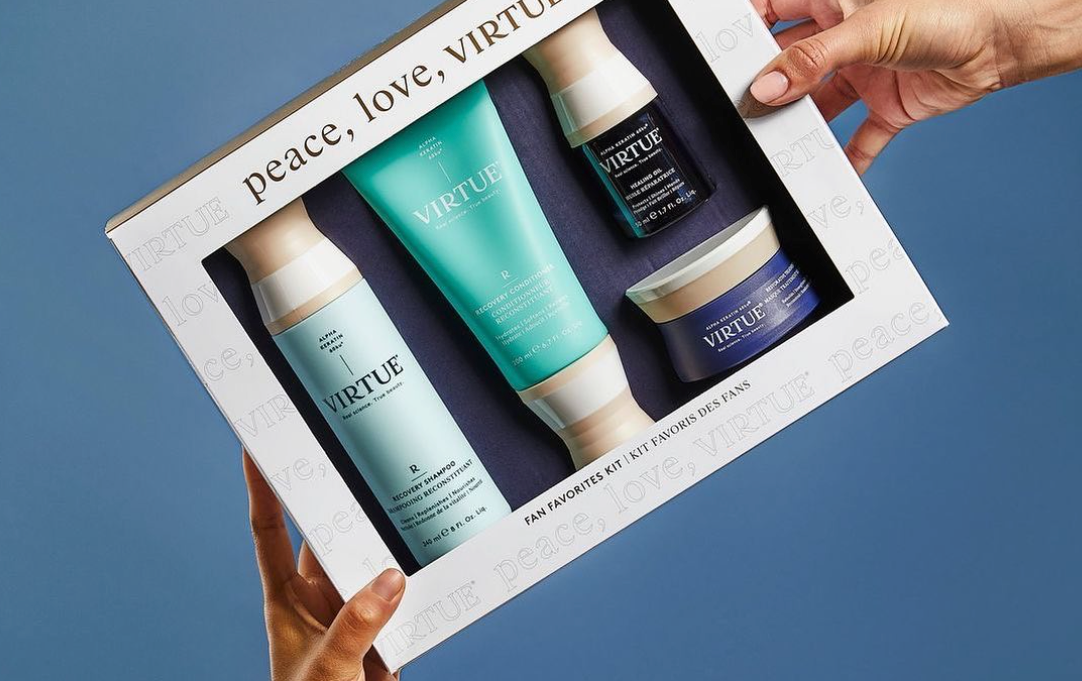 Virtue Hair vs. Other Hair Care Brands: What Makes Them Stand Out
Introduction: In a sea of hair care brands, Virtue Hair has risen to prominence, capturing the attention of hair enthusiasts worldwide. But what sets Virtue apart from other brands? In this blog post, we will delve into the qualities that make Virtue Hair stand out in the industry. From their groundbreaking use of keratin to their commitment to ethically sourced ingredients and exceptional results, Virtue sets a new standard for transformative hair care. Join us as we explore why Virtue Hair has become the brand of choice for those seeking outstanding hair care experiences.
Innovative Use of Keratin
One of the key factors that sets Virtue Hair apart is their innovative use of keratin. While many hair care brands incorporate keratin into their products, Virtue takes it to the next level with their exclusive Alpha Keratin 60ku™ complex. Derived from ethically sourced human hair, this unique form of keratin is identical to the keratin found in our hair, allowing it to be recognized and utilized more effectively. This cutting-edge technology enables Virtue to deliver exceptional results, repairing damage, enhancing strength, and restoring vitality to the hair like no other brand.
Ethically Sourced Ingredients
Virtue Hair goes beyond just using high-quality ingredients. They are committed to ethically sourcing their ingredients, ensuring that they align with sustainable and responsible practices. From the ethically sourced human keratin to the carefully selected botanical extracts and oils, Virtue prioritizes transparency, integrity, and environmental consciousness. With Virtue, you can trust that the ingredients in their products are not only effective but also ethically and sustainably obtained.
Transformative Results
One of the most compelling reasons why Virtue Hair stands out is the transformative results their products deliver. Whether you're dealing with damaged, lackluster hair or simply seeking to enhance your hair's natural beauty, Virtue offers solutions that truly make a difference. Their products are formulated with a focus on repairing, strengthening, and revitalizing the hair, resulting in noticeable improvements in texture, shine, and overall hair health. With Virtue, you can expect exceptional results that exceed your expectations.
Scientifically Advanced Formulations
Virtue Hair sets itself apart by combining science and nature in their formulations. Their team of scientists and experts work tirelessly to develop scientifically advanced products that harness the power of cutting-edge technologies and natural ingredients. By incorporating the latest research and breakthroughs in hair care, Virtue creates formulas that address specific hair concerns effectively and deliver long-lasting results. With Virtue, you can experience the perfect synergy between science and nature for truly exceptional hair care.
Conclusion: Virtue Hair stands out from other hair care brands for several reasons. Their innovative use of keratin, specifically the Alpha Keratin 60ku™ complex, sets a new standard for hair repair and transformation. The brand's commitment to ethically sourced ingredients demonstrates their dedication to sustainability and responsible practices. Moreover, Virtue's focus on delivering transformative results and their scientifically advanced formulations make them a top choice for those seeking outstanding hair care experiences.
With Virtue Hair, you're not just purchasing products; you're investing in a brand that prioritizes innovation, ethics, and exceptional results. The groundbreaking use of keratin, specifically the Alpha Keratin 60ku™ complex, sets Virtue apart as a leader in the industry. This unique form of keratin, derived from ethically sourced human hair, allows for superior absorption and utilization, resulting in remarkable hair repair and revitalization.