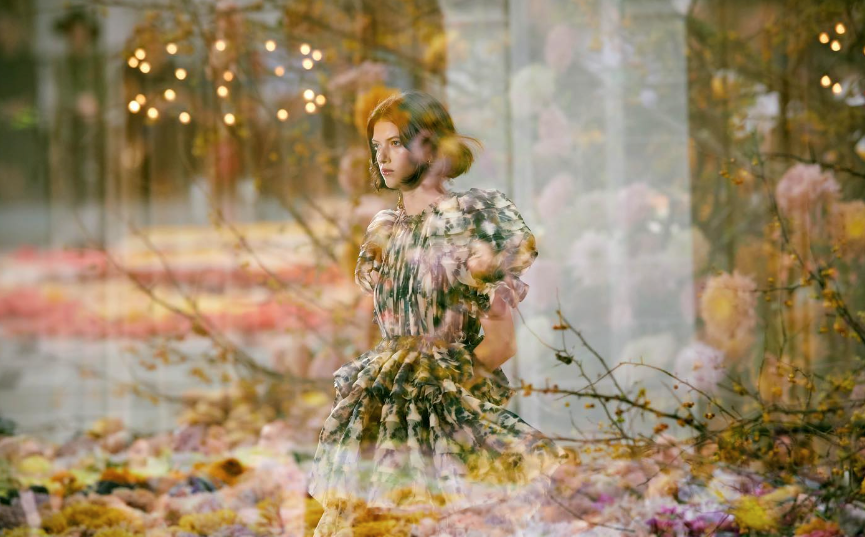 A Guide to Ulla Johnson's Iconic Bohemian Style: Fashion Tips and Inspiration
Introduction to Ulla Johnson's Bohemian Aesthetic
Ulla Johnson's fashion brand is synonymous with bohemian style, blending free-spirited elegance, romantic allure, and whimsical charm. If you're drawn to the bohemian aesthetic and want to infuse your wardrobe with Ulla Johnson's iconic style, this guide is for you. Let's explore fashion tips and inspiration to embrace Ulla Johnson's bohemian style.
Flowy Silhouettes: Embrace Relaxed Elegance
Flowy silhouettes are a hallmark of Ulla Johnson's bohemian style. Opt for dresses, skirts, and blouses with loose and billowy cuts that allow for ease of movement. Embrace relaxed elegance with flowing fabrics such as silk, chiffon, and cotton. These pieces create a sense of ethereal beauty and capture the essence of bohemian charm.
Delicate Details: Add Feminine Touches
Ulla Johnson's designs are known for their delicate and feminine details. Look for pieces with ruffles, lace trims, embroidery, and intricate patterns. These delicate touches add a romantic and whimsical flair to your outfits. From a lace-trimmed blouse to an embroidered dress, these details showcase Ulla Johnson's attention to craftsmanship and elevate your bohemian style.
Earthy and Natural Colors: Embrace Nature's Palette
Ulla Johnson's bohemian style often incorporates earthy and natural colors. Embrace the colors found in nature, such as earth tones, muted neutrals, and soft pastels. Think shades of beige, tan, olive green, dusty rose, and sky blue. These colors evoke a sense of tranquility and harmonize with the bohemian aesthetic. Mix and match these hues to create a cohesive and nature-inspired look.
Layering: Create Dimension and Texture
Layering is key to achieving Ulla Johnson's bohemian style. Experiment with layering different textures and fabrics to create dimension and visual interest. Pair a flowing maxi dress with a lightweight kimono or layer a lace blouse under a chunky knit sweater. Mix and match different lengths and weights to create a layered ensemble that is both cozy and stylish.
Statement Accessories: Complete the Look
No bohemian look is complete without statement accessories. Opt for oversized hats, fringed handbags, beaded jewelry, and woven belts to add a touch of bohemian flair. These accessories act as the finishing touches to your outfit, adding personality and individuality. Don't be afraid to mix and match textures and materials to create a unique and eclectic bohemian style.
Effortless Hair and Makeup: Embrace Natural Beauty
To complement Ulla Johnson's bohemian style, embrace effortless hair and makeup. Opt for loose waves, braids, or messy buns to create a relaxed and natural look. Keep makeup soft and natural, focusing on enhancing your features rather than heavy contouring. Embrace your natural beauty and let your inner bohemian spirit shine through.
Embracing a Carefree Spirit
One of the key elements of Ulla Johnson's bohemian style is embracing a carefree spirit. Allow yourself to be playful and adventurous with your fashion choices. Mix patterns, experiment with unconventional pairings, and let your intuition guide you. Ulla Johnson's bohemian style encourages self-expression and embracing the beauty of individuality.
In conclusion, Ulla Johnson's iconic bohemian style embodies a free-spirited and romantic aesthetic. By incorporating flowy silhouettes, delicate details, earthy colors, layering, statement accessories, effortless hair and makeup, and embracing a carefree spirit, you can achieve Ulla Johnson's bohemian style in your own wardrobe. Let the whimsy and elegance of Ulla Johnson's designs inspire your fashion choices and embrace the bohemian spirit in your everyday style.