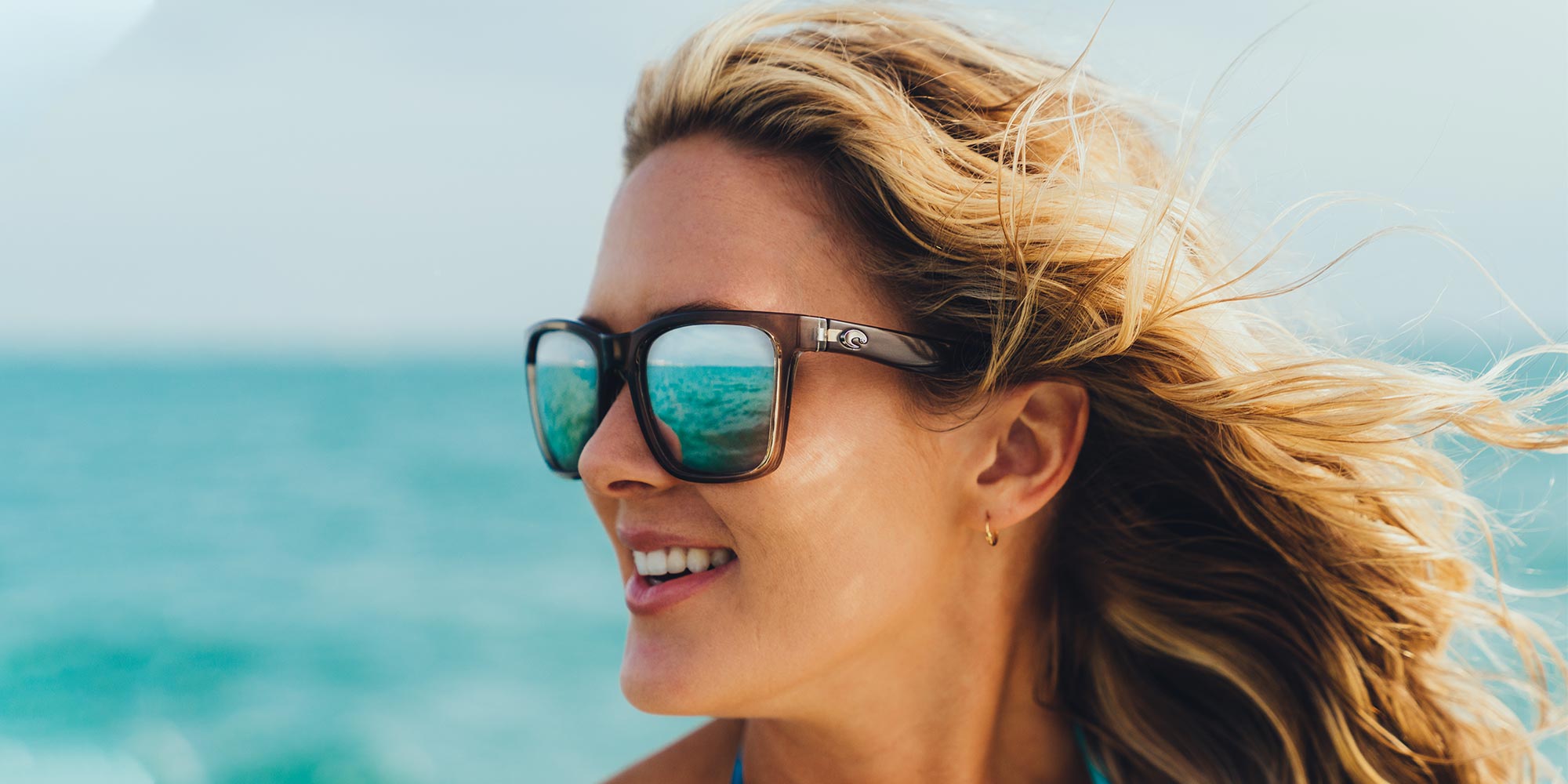 Celebrity Eyewear Moments: Celebrities Embracing Krewe Glasses
When it comes to public appearances, celebrities not only showcase their talent but also make striking fashion statements that captivate the world's attention. And if there's one eyewear brand that has been gaining attention in the world of celebrity fashion, it's Krewe. In this blog, we'll delve into some unforgettable moments where A-listers have embraced Krewe glasses for various occasions.
The Enchanting World of Krewe
Before we explore the glamorous world of celebrities donning Krewe eyewear, let's take a moment to appreciate what sets Krewe eyewear apart. Founded in 2013 by Stirling Barrett, a New Orleans native, Krewe is a multi-million dollar brand celebrated for its bold and statement-making eyewear designs. The brand's creative director, Barrett, draws inspiration from the vibrant and playful sensibility of New Orleans.
Krewe has garnered recognition not only for its stylish designs but also for its commitment to sustainability and the use of eco-friendly materials. The brand seamlessly combines modern aesthetics with timeless appeal, making it a favorite among celebrities who appreciate both fashion and ethical craftsmanship.
A-Listers in Krewe Shades
Beyoncé
If there's one celebrity frequently seen in Krewe eyewear, it's the iconic Beyoncé. The global superstar, renowned for her impeccable style, has been spotted wearing Krewe sunglasses at various high-profile events. Whether it's a futuristic cat-eye style, oversized sunglasses, or titanium frames, Beyoncé knows how to make a statement with her choice of Krewe glasses.
Gigi Hadid
Supermodel Gigi Hadid is another celebrity who has embraced the allure of Krewe eyewear. Her public appearances have often featured her in stylish Krewe shades, adding a touch of elegance to her already stunning looks.
Serena Williams
Tennis legend Serena Williams, known not only for her powerful serves but also for her fashion-forward choices, has been seen wearing Krewe glasses on several occasions. This exemplifies that Krewe eyewear is a go-to choice for those who want to combine sporty elegance with style.
Emma Watson
Actress Emma Watson, famous for her role as Hermione Granger in the Harry Potter series, is a fan of Krewe eyewear. Her moments in the spotlight have often showcased her wearing these stylish glasses, reflecting her support for both fashion and sustainability.
Blake Lively
Blake Lively, celebrated for her roles in TV series like "Gossip Girl" and movies like "The Age of Adaline," has been seen sporting Krewe glasses at various events. Her fashion choices underscore her appreciation for unique and stylish eyewear.
The Krewe Connection
What drives these celebrities to choose Krewe eyewear for their various appearances? The answer lies in the brand's commitment to quality, sustainability, and style.
Quality: Each pair of Krewe glasses is meticulously crafted by skilled artisans, ensuring that they are not just eyewear but pieces of art that enhance your style.
Sustainability: Krewe is at the forefront of eco-friendly fashion. Their use of sustainable materials like recycled acetate aligns with the growing demand for ethical and environmentally conscious products.
Style: Krewe effortlessly combines modern trends with timeless designs, offering a range of frames to suit every style preference.
Krewe: A Brand Rooted in New Orleans
Krewe pays homage to its New Orleans roots by naming each style after different landmarks in the city. For instance, "The St. Louis" is named after a major artery in the French Quarter, with design elements inspired by the cast-iron balconies that line the streets there. "The Ward" draws inspiration from the city's jazz scene, while "The Collins" is named after New Orleans architect Collins Diboll, known for his eccentricity.
Barrett acknowledges that not every customer will fully grasp the connection between these designs and the city, but he believes that New Orleans permeates the products they create, even if customers don't fully understand it. It's about the sense that a New Orleans brand can execute elevated design.
The Challenges and Rewards of New Orleans
Launching and growing a fashion company in New Orleans comes with its challenges. The city does not have a historically thriving fashion industry, which made it difficult for Krewe founder Stirling Barrett to find employees with fashion experience and expertise. He had to hire people from other cities who were willing to relocate and invest heavily in training young New Orleanians.
However, Barrett sees this as an opportunity to not only build a business but also create an industry in New Orleans. The brand's success is a testament to his dedication to the city, where all design work and marketing for Krewe eyewear happens, even though the eyewear is manufactured in Asia.
Taking Krewe on the Road
Krewe has not only established a retail presence in New Orleans but has also expanded to other cities. The brand has two traveling stores, aptly referred to as "tiny houses." These mobile stores offer a unique experience, allowing people around the country to explore New Orleans architecture and culture while trying on Krewe eyewear. The brand's commitment to connecting with its customers and testing new markets is evident through these innovative retail spaces.
In just a short span of five years, Krewe has experienced rapid growth, generating several million dollars in revenue annually. Collaborations with fast-growing fashion brands like Reformation have further accelerated its success. Barrett's hope is that Krewe inspires other New Orleans-based entrepreneurs to launch brands in their city, contributing to its economic growth and transformation.
Key Takeaways
Krewe eyewear has become a staple in the fashion choices of celebrities, favored by those who appreciate its unique blend of style, sustainability, and quality craftsmanship. By choosing Krewe, you're not just embracing fashion; you're supporting a brand rooted in New Orleans with a commitment to making a positive impact.
Explore the world of Krewe eyewear at Prefontaine and make your own moments in the limelight!