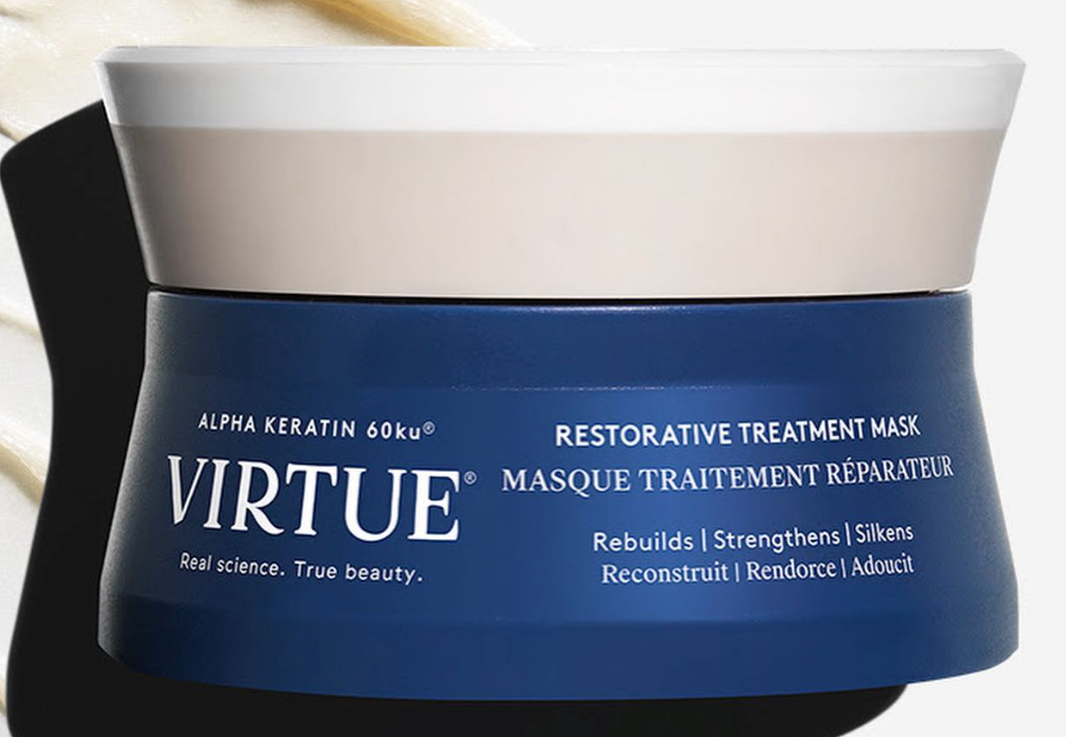 Understanding the Science Behind Virtue Hair Products: How Keratin Can Transform Your Hair
Introduction: Virtue hair products have gained acclaim for their transformative effects on hair, and a key ingredient behind their success is keratin. In this blog post, we will delve into the science behind Virtue hair products, focusing on the power of keratin and how it can revolutionize your hair care routine. From repairing damage to enhancing strength and shine, keratin plays a vital role in transforming your hair. Join us as we explore the benefits of keratin and how Virtue utilizes this innovative ingredient to deliver exceptional results.
The Role of Keratin in Hair Health
Keratin is a natural protein that is a fundamental building block of hair structure. It forms a protective layer around each strand, providing strength, elasticity, and resilience. Over time, factors like heat styling, chemical treatments, and environmental stressors can deplete the keratin in our hair, leading to damage, frizz, and dullness. By replenishing the keratin levels in your hair, you can restore its health and vitality.
Repairing Damaged Hair
One of the remarkable properties of keratin is its ability to repair damaged hair. When hair is exposed to external aggressors, the keratin bonds within the hair shaft can become weakened or broken. Virtue hair products leverage the power of human keratin, derived from ethically sourced human hair, to target and repair these damaged bonds. By infusing the hair with keratin, Virtue products help to restore strength, reduce breakage, and promote overall hair health.
Enhancing Strength and Shine
Keratin plays a crucial role in enhancing the strength and shine of your hair. By fortifying the hair shaft, keratin helps to minimize frizz, increase manageability, and promote a smooth, glossy finish. Virtue hair products harness the science of keratin to deliver these transformative benefits, leaving your hair stronger, more resilient, and radiant.
Virtue's Innovative Keratin Complex
Virtue has taken the science of keratin to the next level with their innovative Alpha Keratin 60ku™ complex. This unique form of keratin is derived from human hair, which allows it to be recognized and utilized by the hair more effectively. Unlike traditional keratin treatments that use hydrolyzed keratin, Virtue's Alpha Keratin 60ku™ complex contains intact keratin proteins that can seamlessly integrate into the hair, delivering superior results.
Experience the Transformation with Virtue
Unlock the secrets of beautiful, healthy hair with Virtue's scientifically advanced hair care. Their range of shampoos, conditioners, and styling products are specifically formulated to harness the power of keratin and deliver exceptional results. Whether you're looking to repair damage, enhance shine, or strengthen your hair, Virtue has a solution tailored to your needs.
Conclusion: Understanding the science behind Virtue hair products and the role of keratin in hair health is key to unlocking the transformational benefits they offer. By replenishing and repairing the keratin in your hair, Virtue products can restore strength, reduce damage, and enhance the overall health and appearance of your hair. The innovative Alpha Keratin 60ku™ complex sets Virtue apart, as it contains intact keratin proteins derived from human hair, ensuring optimal absorption and results.
With Virtue's scientifically advanced hair care products, you can experience the transformative power of keratin firsthand. Say goodbye to dull, damaged hair and hello to lustrous, healthy locks. Whether you're dealing with frizz, breakage, or lackluster shine, Virtue offers a range of solutions tailored to your specific needs.