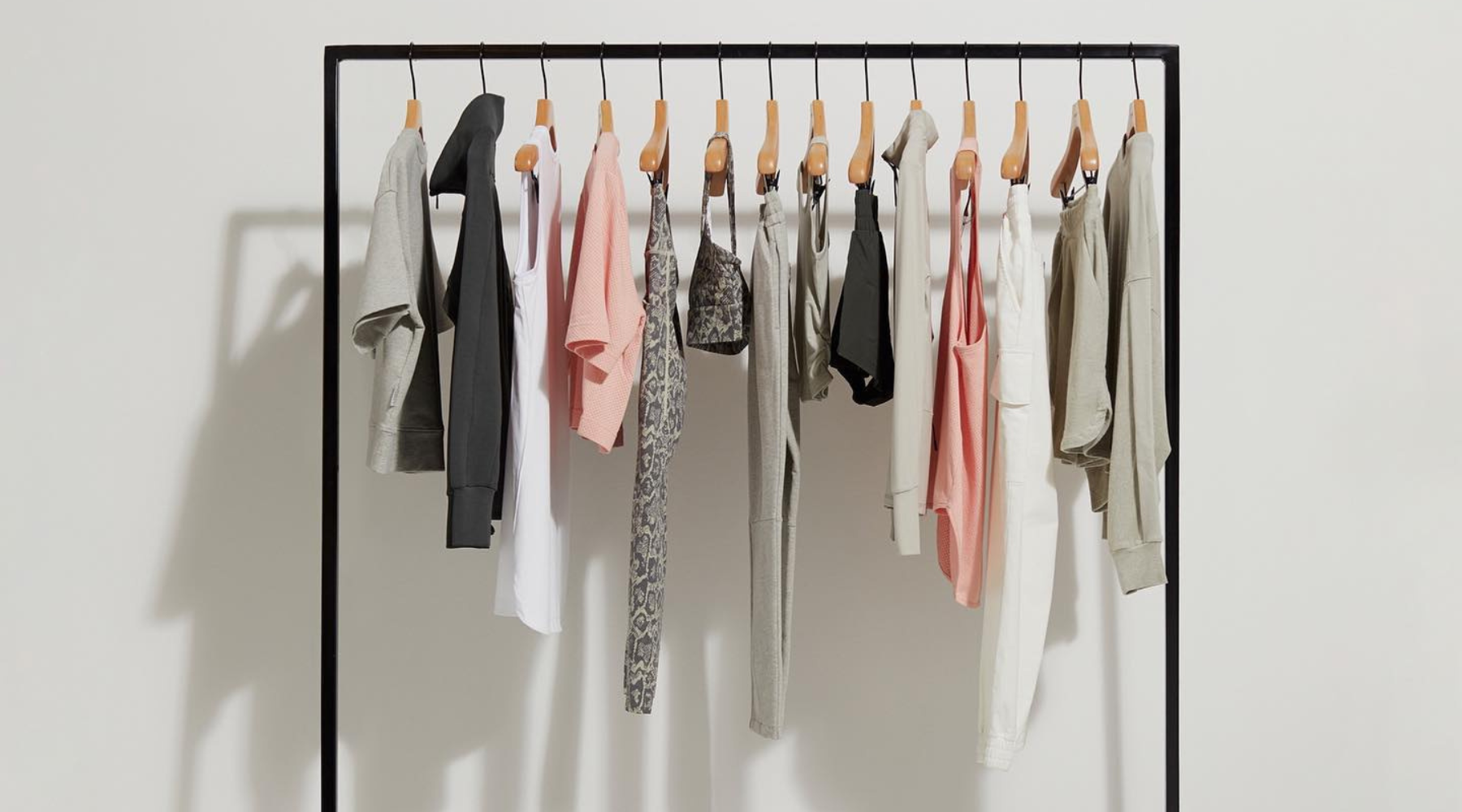 Varley vs. Lululemon: Which Activewear Brand Is Right for You?
When it comes to activewear, two brands that often come to mind are Varley and Lululemon. Both brands are known for their stylish and high-quality workout clothing, but they also have their unique features and offerings. In this blog post, we'll compare Varley and Lululemon across various factors, including styles, performance features, and price points, to help you determine which brand is the right fit for your fitness needs.
Styles and Design Aesthetics
Varley and Lululemon each have their distinct design aesthetics when it comes to activewear. Varley is known for its fashion-forward approach, with bold prints, unique cuts, and stylish details that cater to those who appreciate both fashion and functionality in their workout clothing. On the other hand, Lululemon's design aesthetic is more focused on clean lines, solid colors, and a versatile, minimalist style that easily transitions from the gym to everyday wear.
Performance Features
Both Varley and Lululemon prioritize performance in their activewear designs, incorporating features that cater to different types of workouts.
Varley's leggings, for example, are tailored to specific workout needs, such as compression for high-intensity workouts or flexibility for yoga and Pilates. They also offer moisture-wicking and quick-dry properties, ensuring comfort during even the most intense workouts.
Lululemon, on the other hand, is known for its proprietary fabrics, such as Luon, Luxtreme, and Nulu, which offer various performance benefits like moisture-wicking, four-way stretch, and a soft, buttery feel. Lululemon's activewear is designed to provide support, breathability, and comfort across a wide range of activities.
Size Range and Inclusivity
Both Varley and Lululemon offer a range of sizes to accommodate different body shapes and sizes. Varley's sizing typically ranges from XXS to XL, with some styles available in plus sizes up to 3X. Lululemon's size range extends from 0 to 20 for most styles, with some additional options in plus sizes up to 24. Both brands have made strides in promoting body positivity and inclusivity in their marketing and product offerings, making them accessible options for a diverse range of fitness enthusiasts.
Price Points
When comparing the price points of Varley and Lululemon, it's essential to consider the quality and performance features of their activewear offerings. Varley's price points are generally on the higher end, with leggings ranging from $70 to $120 and sports bras from $50 to $75. Lululemon's price points are also on the higher side, with leggings typically priced between $88 and $128 and sports bras ranging from $48 to $68.
While both brands may be more expensive than budget activewear options, the quality, performance features, and stylish designs of their products can make them a worthwhile investment for those who prioritize function and fashion in their workout clothing.
Sustainability and Ethical Practices
Both Varley and Lululemon have taken steps towards incorporating sustainable and ethical practices in their business operations.
Varley is committed to sustainability and ethical production, sourcing high-quality fabrics that meet strict environmental standards. The brand also works closely with its suppliers to ensure fair working conditions and prioritizes the use of recycled and sustainable materials in its products.
Lululemon, on the other hand, has implemented various sustainability initiatives, including using sustainable materials such as TENCEL™ Lyocell and reducing its environmental footprint through energy efficiency and waste reduction efforts. The brand also has a comprehensive supplier code of conduct and is committed to transparency in its supply chain.
Brand Philosophy and Community
Varley's brand philosophy revolves around the concept of "living life well," emphasizing the importance of balance, mindfulness, and self-care in addition to physical fitness. The brand encourages its community to embrace a holistic approach to wellness, incorporating mental and emotional well-being alongside physical health.
Lululemon's brand philosophy is rooted in its original focus on yoga and mindfulness, with an emphasis on personal growth, goal-setting, and community engagement. The brand is known for hosting various events and classes, both in-store and online, to foster a sense of community among its customers and promote overall well-being.
When choosing between Varley and Lululemon, it's essential to consider factors such as style preferences, performance features, price points, and brand values. Both brands offer high-quality, stylish activewear with a focus on performance, comfort, and inclusivity. However, Varley's fashion-forward designs and emphasis on living life well may resonate more with those who appreciate bold style and a holistic approach to wellness. In contrast, Lululemon's minimalist aesthetic, proprietary fabrics, and strong community focus may be more appealing to those who value versatility and a strong sense of connection with fellow fitness enthusiasts.
Ultimately, the decision between Varley and Lululemon comes down to personal preference and priorities. By considering the factors outlined in this blog post, you can make an informed decision about which activewear brand is the best fit for your fitness needs and lifestyle.