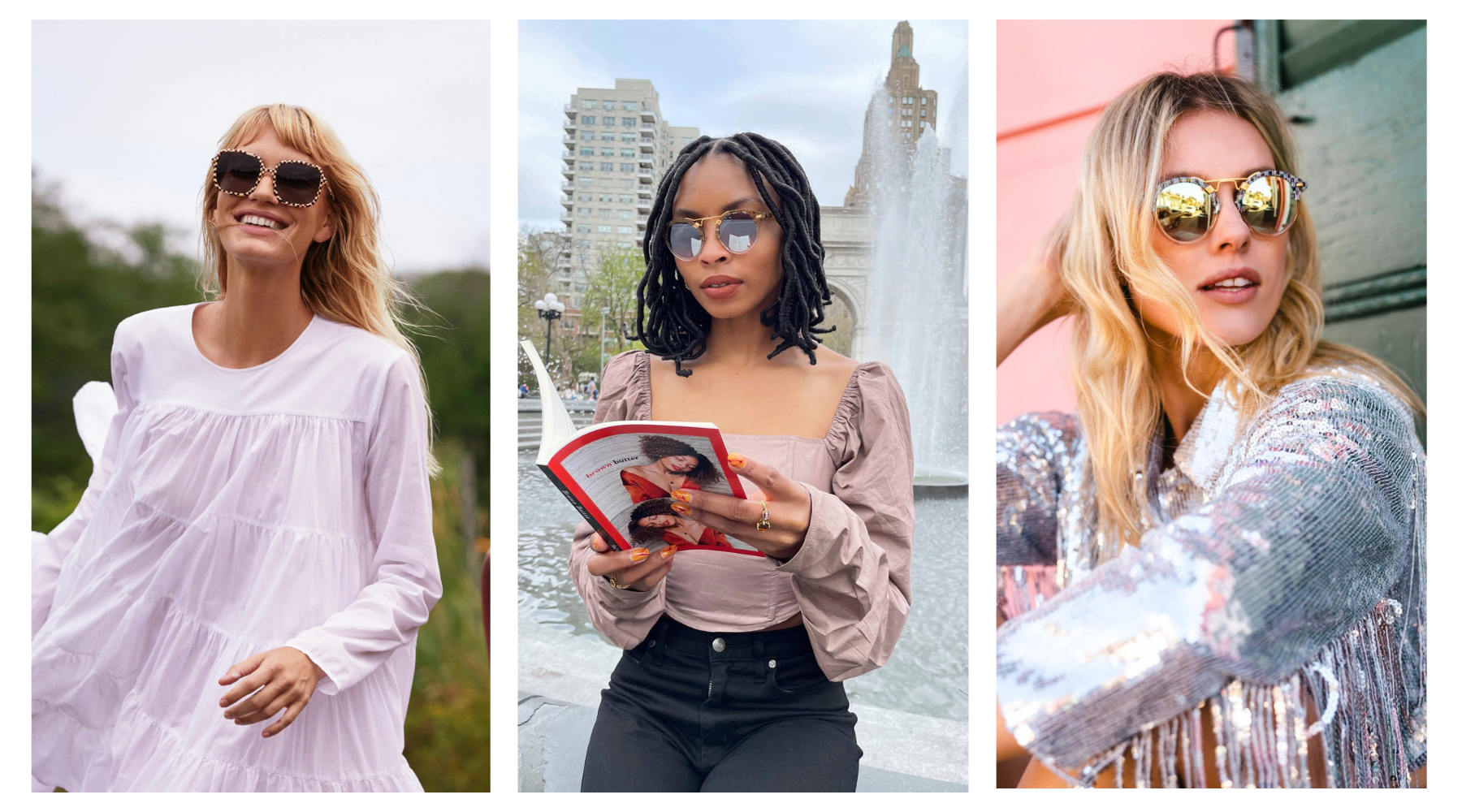 The Best Ways to Style Your Krewe Glasses for Different Outfits and Occasions
Krewe glasses have become the go-to eyewear for many fashion-forward individuals looking to elevate their style. With their unique designs, high-quality materials, and expert craftsmanship, it's no wonder that these glasses have become so popular. In this blog post, we'll explore the best ways to style your Krewe glasses for different outfits and occasions. Whether you're dressing up for a formal event or dressing down for a casual day out, we've got you covered.
Casual Day Out: Comfort Meets Style
When it comes to a casual day out, comfort is key. However, that doesn't mean you should sacrifice style. To create a chic, laid-back look, pair your Krewe glasses with everyday essentials like jeans, a simple tee, and comfortable sneakers. Opt for a frame style that complements your face shape and matches your personal style.
For instance, if you have a round face, try Krewe's angular frames to add some definition. On the other hand, those with more angular faces might benefit from round or oval-shaped frames to soften their features. The key is to strike a balance between style and comfort, so don't be afraid to experiment until you find the perfect combination.
Office Chic: Professional and Polished
In a professional setting, your Krewe glasses can help you make a strong first impression. To achieve a polished office look, pair your frames with tailored clothing pieces such as blazers, pencil skirts, or dress pants. Keep your color palette neutral, but feel free to add a pop of color with your eyewear to make a statement.
For a more conservative office environment, choose a classic frame like the Krewe St. Louis in a timeless color like black or tortoiseshell. If you're in a creative field or have a more relaxed dress code, experiment with bolder frames like the Krewe Conti or the Krewe Ward.
Formal Events: Elegance and Sophistication
At a formal event, your Krewe glasses can be the perfect accessory to complement your sophisticated attire. For men, a sleek black-tie ensemble or a tailored suit will look dapper with a pair of classic Krewe frames in black or dark tortoiseshell. Ladies, opt for an elegant gown or cocktail dress, and choose frames with subtle embellishments or metallic accents to enhance your look.
To ensure your eyewear doesn't overshadow your outfit, select a frame that complements your face shape and doesn't compete with other accessories like jewelry or hairpieces. For instance, if you're wearing statement earrings, choose a more subtle frame like the Krewe Orleans or the Krewe Toulouse.
Summer Soirees: Vibrant and Playful
Summer is the perfect time to have fun with your Krewe glasses and experiment with bright colors and bold patterns. Whether you're attending a garden party or a beachside gathering, embrace the season's lively vibe with your eyewear choices.
Consider pairing your Krewe glasses with colorful sundresses, flowy skirts, or patterned shorts. Choose frames with vibrant hues like the Krewe Collins in Rose or the Krewe Prytania in Violet to add a pop of color to your outfit. Don't be afraid to mix and match patterns and colors – the key is to keep the rest of your outfit relatively simple and let your eyewear take center stage.
Weekend Brunch: Effortless and Chic
Weekend brunches are the perfect opportunity to showcase your Krewe glasses in a relaxed, stylish setting. For an effortless and chic look, pair your frames with a combination of casual and dressier pieces. Think flowy midi dresses, high-waisted trousers, or a crisp button-down shirt.
To enhance the laid-back vibe, choose Krewe frames in lighter colors like the Krewe Franklin in Crystal or the Krewe St. Louis in Seaglass. These colors will add a fresh and airy touch to your ensemble, making it perfect for a leisurely brunch with friends or family.
Winter Wonderland: Cozy and Fashionable
During the colder months, your Krewe glasses can add a touch of style to your cozy winter wardrobe. To create a fashionable yet warm look, pair your frames with chunky knit sweaters, oversized scarves, and stylish outerwear like pea coats or faux fur jackets.
Opt for frames in darker, richer colors like the Krewe Ward in Espresso or the Krewe Orleans in Navy to contrast with the soft textures of your winter wardrobe. Don't forget to accessorize with a matching hat and gloves to keep warm while looking stylish.
Travel Adventures: Versatile and Functional
When you're exploring new destinations, your Krewe glasses can be both a stylish and functional travel companion. Choose versatile frames that can transition from sightseeing during the day to dining out at night. The key is to select frames that complement various outfits and occasions while offering comfort and protection.
For a travel-friendly option, consider the Krewe St. Louis in Matte Oyster or the Krewe Audubon in Champagne. These neutral colors will coordinate well with a variety of outfits, while the lightweight and durable materials ensure your glasses can withstand the demands of your adventure.
Krewe glasses offer a wide range of styles, colors, and designs that can be styled to suit any outfit and occasion. By selecting the right frames to complement your face shape, personal style, and the event, you'll make a stunning statement wherever you go. So, whether you're dressing up for a formal event, dressing down for a casual day out, or anything in between, Krewe glasses are the perfect accessory to elevate your look.