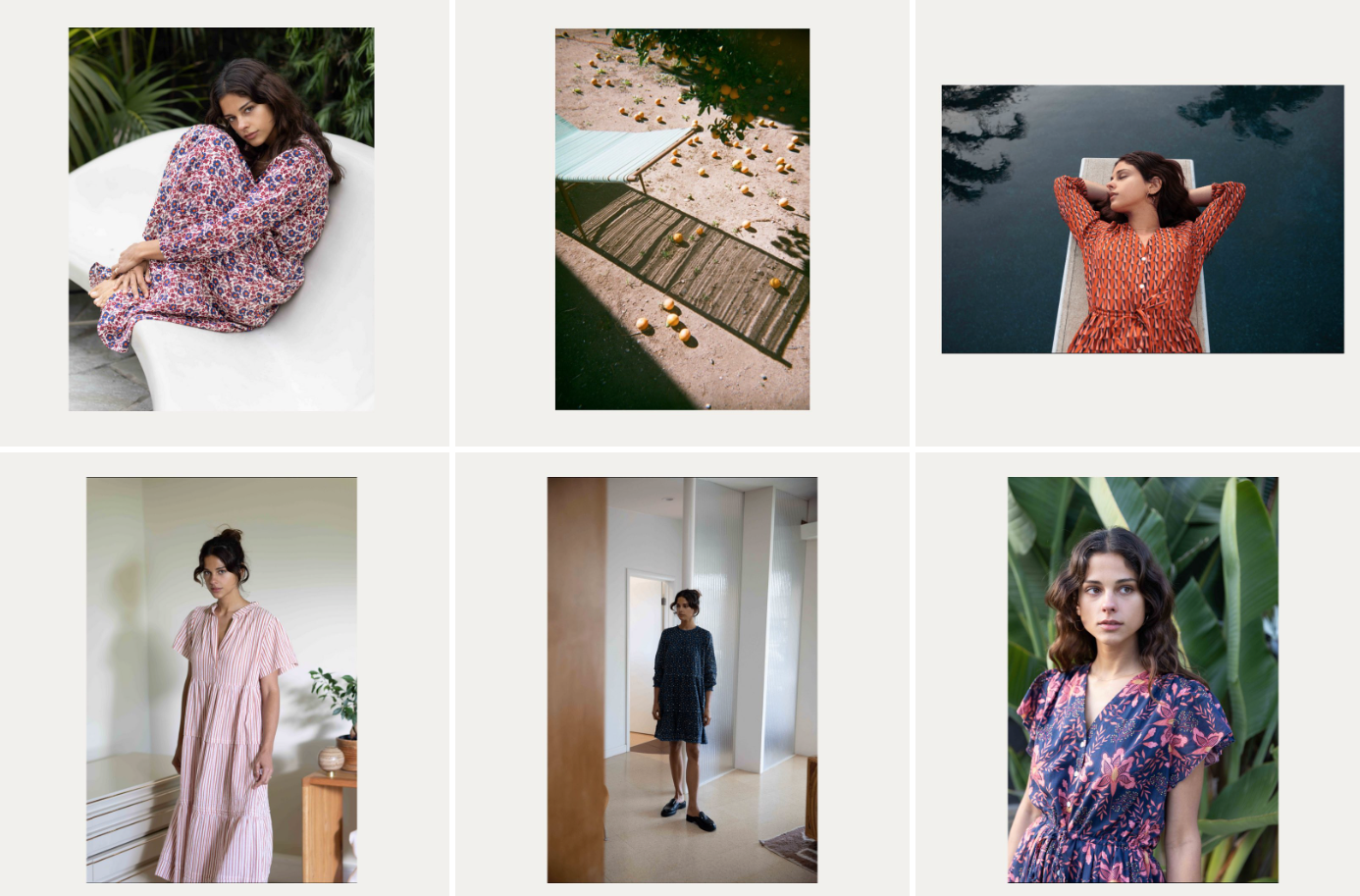 The Most Popular Floral Patterns and Prints for Midi Dresses
Introduction: Floral patterns and prints have long been associated with timeless beauty and feminine charm. When it comes to midi dresses, these delicate and vibrant designs take center stage, adding a touch of elegance and whimsy to any outfit. In this blog post, we delve into the world of floral patterns and prints for midi dresses and highlight the most popular and sought-after styles. From romantic roses to playful daisies, let's explore the captivating variety of floral prints and discover your perfect style inspiration.
Romantic Roses
The timeless allure of rose patterns makes them a perennial favorite in the world of floral midi dresses. Whether it's a classic red rose design or a soft and romantic rose bouquet print, these delicate and feminine patterns exude elegance and sophistication. Perfect for special occasions or a romantic evening out, midi dresses adorned with rose prints make a statement and evoke a sense of romance.
Delicate Daisies
Daisies are beloved for their simplicity and charm, making them a popular choice for midi dresses. With their whimsical appeal and carefree vibe, daisy prints add a touch of playfulness and femininity to any outfit. Opt for midi dresses featuring scattered daisies, daisy chains, or daisy fields for a fresh and youthful look that is perfect for spring and summer.
Vibrant Tropical Blooms
For those seeking bold and eye-catching floral prints, tropical blooms are a go-to choice. From exotic hibiscus to lush palm leaves, these vibrant and tropical floral patterns transport you to a sun-soaked paradise. Midi dresses adorned with tropical prints are ideal for vacations or adding a splash of color and energy to your everyday wardrobe.
Whimsical Wildflowers
Wildflower prints capture the essence of nature's beauty with their free-spirited and whimsical appeal. From meadows filled with colorful blossoms to delicate wildflower bouquets, these prints bring a touch of rustic charm to midi dresses. Perfect for bohemian-inspired looks or outdoor events, wildflower patterns exude a carefree and romantic vibe.
Conclusion: Floral patterns and prints bring a timeless and feminine touch to midi dresses, and the variety of options available ensures there's a style for every taste and occasion. From romantic roses to delicate daisies, vibrant tropical blooms to whimsical wildflowers, the world of floral prints offers endless possibilities for expressing your personal style. Embrace the beauty of nature and let floral patterns adorn your midi dresses, adding an enchanting and elegant flair to your wardrobe. Discover your favorite floral print and let it inspire you to create stunning outfits that celebrate the everlasting charm of flowers.