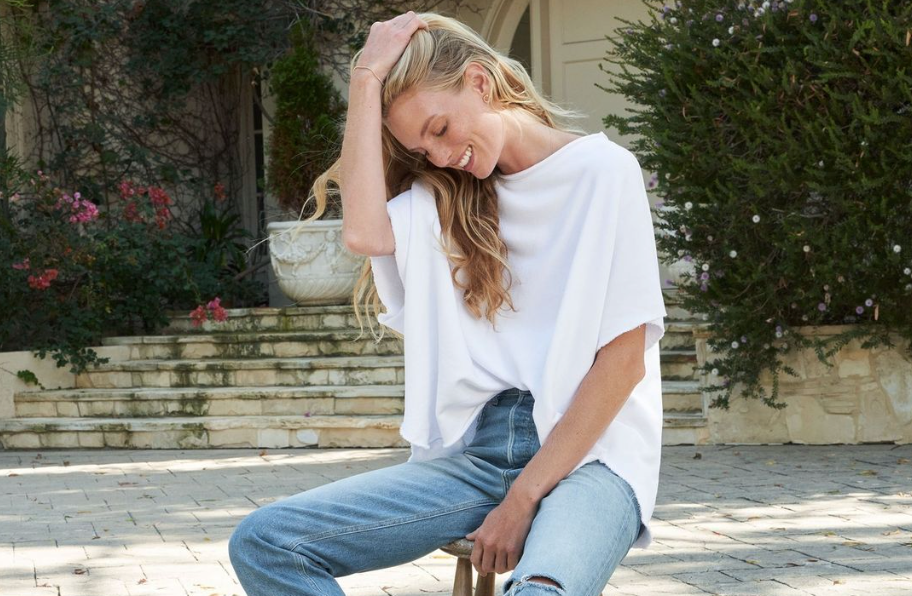 The Most Popular Frank & Eileen Shirt Styles and How to Wear Them
Introduction: Frank & Eileen shirts have become iconic in the world of fashion, loved for their exceptional quality, timeless style, and versatility. In this blog post, we will explore the most popular Frank & Eileen shirt styles and provide tips on how to wear them with effortless style. Whether you're dressing up for a special occasion or going for a casual look, these shirts will elevate your wardrobe. Join us as we delve into the world of Frank & Eileen shirts and discover how to wear them for various occasions.
The Classic Button-Down
The classic button-down shirt is a staple in the Frank & Eileen collection. This timeless style exudes sophistication and can be dressed up or down for any occasion. For a polished office look, pair a crisp white button-down with tailored trousers and heels. For a more relaxed ensemble, roll up the sleeves, leave a few buttons undone, and team it with jeans and sneakers. The classic button-down offers endless possibilities and is a versatile piece that belongs in every wardrobe.
Relaxed Fit
Frank & Eileen's relaxed fit shirts are perfect for those seeking a laid-back yet stylish look. These shirts have a looser silhouette and provide ultimate comfort. To create a chic and casual outfit, tuck a relaxed fit shirt into high-waisted jeans or shorts, and add a pair of sandals or ankle boots. For an effortless and relaxed vibe, leave the shirt untucked, roll up the sleeves, and pair it with leggings or slim-fit trousers. The relaxed fit shirts offer a contemporary and easy-going aesthetic.
Printed and Patterned Shirts
Frank & Eileen offers a range of printed and patterned shirts that add a pop of personality to any outfit. From stripes to floral prints, these shirts can elevate your look and make a statement. To create a stylish ensemble, pair a patterned shirt with solid-colored bottoms, such as black pants or a denim skirt. Alternatively, for a bolder look, embrace pattern mixing by pairing your printed shirt with a complementary patterned bottom. Remember to balance the overall look by keeping accessories and footwear simple.
Oversized Boyfriend Shirts
Oversized boyfriend shirts are a favorite among fashion enthusiasts for their relaxed and effortless appeal. To achieve an on-trend oversized look, layer a boyfriend shirt over a tank top or a fitted dress. Complete the outfit with skinny jeans or leggings and ankle boots. For a more feminine twist, cinch the waist with a belt to create shape. The oversized boyfriend shirts provide a comfortable and stylish option for those seeking a relaxed and contemporary outfit.
Conclusion: Frank & Eileen offers a wide range of shirt styles that cater to different tastes and occasions. From the classic button-down to relaxed fits, printed patterns, and oversized boyfriend shirts, these styles allow for endless versatility and fashion experimentation. Embrace the timeless elegance and exceptional quality of Frank & Eileen shirts by incorporating them into your wardrobe. With these styling tips, you can create effortlessly chic looks that reflect your personal style and elevate your fashion game.