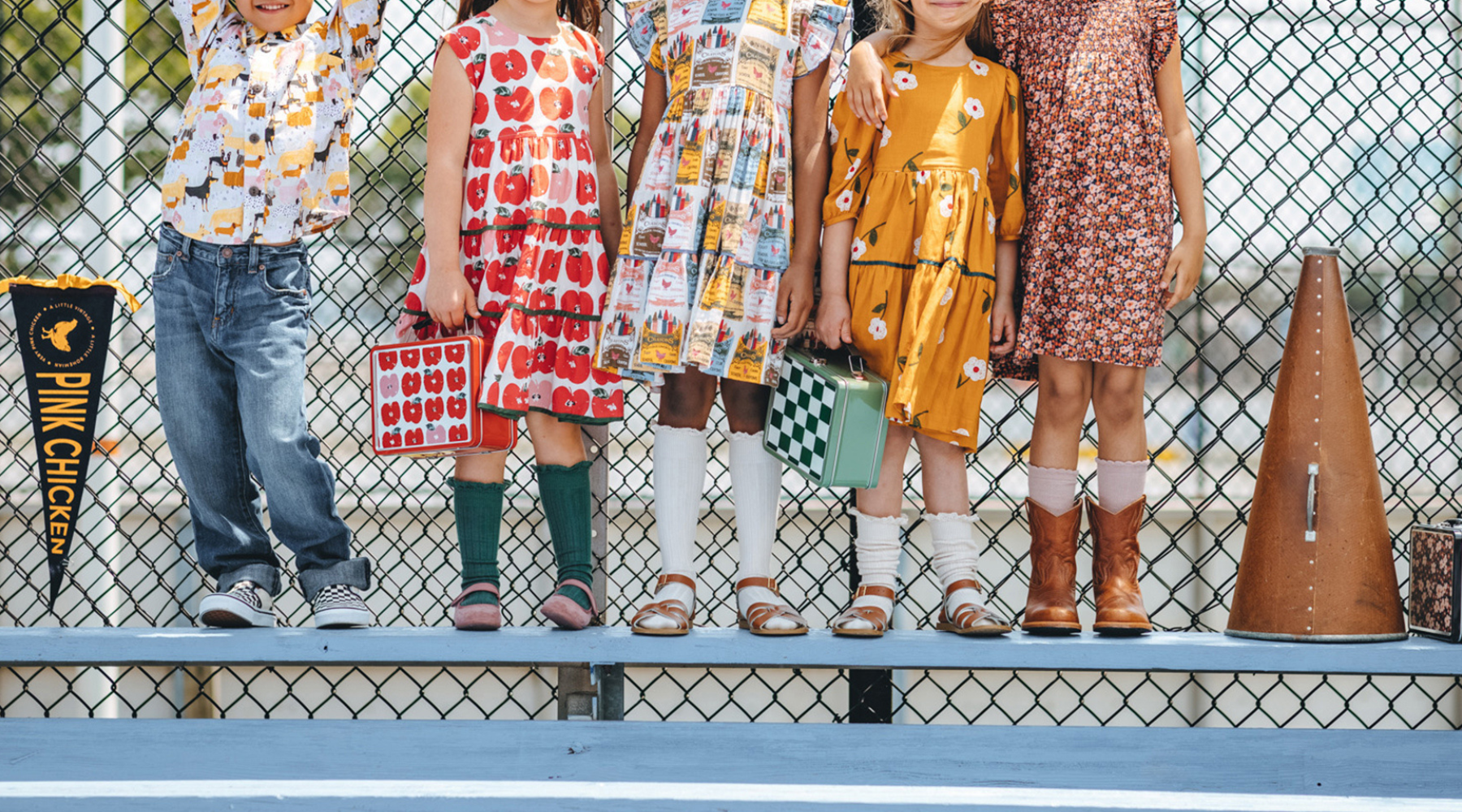 Pink Chicken: The Art of Creating Vibrant and Playful Kid's Clothing
When it comes to kid's clothing, it's not always easy to find pieces that are both stylish and functional. But that's exactly what Pink Chicken does best. This popular kid's clothing brand has made a name for itself by creating vibrant and playful pieces that kids love to wear. In this blog post, we'll take a closer look at Pink Chicken and explore the art of creating kid's clothing that is both fashionable and practical.
About Pink Chicken
Pink Chicken is a kid's clothing brand that was founded in 2006 by Stacey Fraser. The brand is known for its vibrant prints and playful designs, which are inspired by Stacey's travels and experiences. Each season, Pink Chicken releases a new collection of clothing for kids, which includes everything from dresses and rompers to tops and bottoms.
One of the things that sets Pink Chicken apart from other kid's clothing brands is its focus on creating clothing that is both stylish and functional. For example, many of the brand's dresses and rompers are made from soft, comfortable fabrics that allow kids to move and play freely. Meanwhile, the brand's tops and bottoms are designed to be mix-and-match, making it easy for parents and kids to create a variety of different outfits.
The Art of Creating Kid's Clothing
So, what goes into creating kid's clothing that is both fashionable and practical? According to Stacey Fraser, it all starts with the fabric. When designing a new collection, she carefully selects fabrics that are soft, comfortable, and durable. She also pays close attention to the colors and patterns, ensuring that they are vibrant and playful without being too overwhelming.
Another important factor in creating kid's clothing is the fit. Pink Chicken designs its clothing with kids in mind, making sure that each piece is easy to put on and take off, and that it allows for a full range of motion. The brand also offers a range of sizes, from baby to tween, so that every child can find a piece that fits them perfectly.
Of course, no discussion of kid's clothing would be complete without mentioning the importance of practicality. Kids are notorious for getting dirty, so Pink Chicken designs its clothing with easy care in mind. Many of the brand's pieces are machine washable and can be tumble dried, making them easy to clean and care for.
The Benefits of Pink Chicken Clothing
So, why choose Pink Chicken for your child's wardrobe? There are many benefits to this popular brand. First and foremost, the clothing is designed to be both stylish and practical, so you can feel good about dressing your child in Pink Chicken pieces. Additionally, the brand's clothing is made from high-quality materials that are soft and comfortable, ensuring that your child will be happy wearing their Pink Chicken clothes all day long.
Another benefit of Pink Chicken clothing is the range of sizes and styles available. Whether you're shopping for a baby or a tween, you're sure to find something that fits your child's unique style and personality. And with new collections released each season, there's always something new and exciting to choose from.
Finally, it's worth mentioning that Pink Chicken is a socially responsible brand that cares about the environment and the people who make its clothing. The brand uses sustainable materials whenever possible and works with factories that are committed to fair labor practices. When you choose Pink Chicken clothing, you can feel good about supporting a brand that values both style and social responsibility.
Where to Find Pink Chicken Clothing
If you're interested in checking out Pink Chicken's vibrant and playful kid's clothing for yourself, there are a few places you can shop. The brand has its own website, where you can browse and purchase the latest collections. You can also find Pink Chicken clothing at a number of retailers, both online and in-store. Some popular retailers that carry the brand include Nordstrom, Saks Fifth Avenue, and Neiman Marcus.
In addition to clothing, Pink Chicken also offers a range of accessories for kids, including hats, bags, and jewelry. These accessories are designed to complement the brand's clothing collections and add an extra touch of style to any outfit.
When it comes to creating vibrant and playful kid's clothing, Pink Chicken is a brand that knows how to do it right. From the carefully selected fabrics to the attention to fit and practicality, every piece in the Pink Chicken collection is designed with both style and function in mind. And with a range of sizes and styles available, there's something for every child to love. So if you're looking for high-quality, socially responsible kid's clothing that your child will actually want to wear, be sure to check out Pink Chicken.