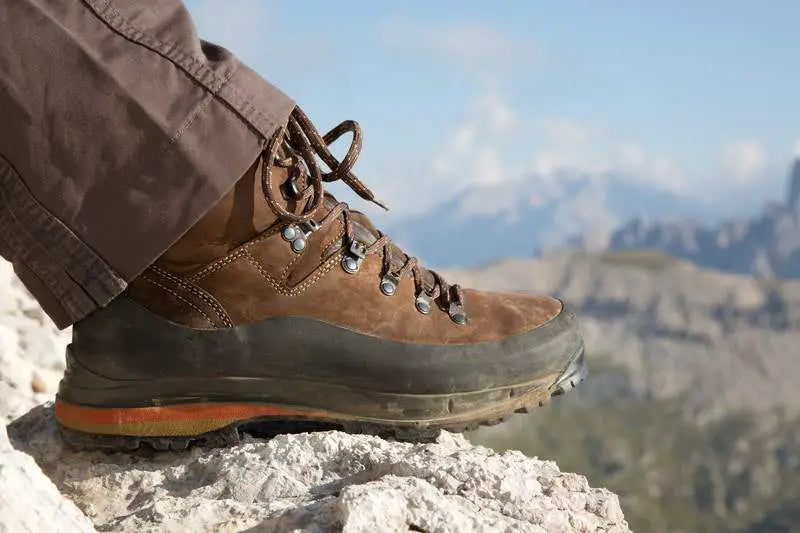 From Runway to Street: How to Rock Pedro Garcia Shoes
In the world of high-end fashion, few names evoke the same level of luxury, sophistication, and style as Pedro Garcia. With their impeccable craftsmanship, innovative designs, and timeless appeal, Pedro Garcia shoes have become a symbol of status and elegance. From the dazzling lights of the runway to the authentic atmosphere of the street, this guide takes you on a journey through the art of effortlessly styling Pedro Garcia shoes for every occasion. Whether you're attending a high-profile event or embarking on your daily adventures, these tips will help you turn heads and make a lasting impression.
Understanding the Versatility
One of the most remarkable features of Pedro Garcia's footwear collection is its versatility. Ranging from elegant pumps to edgy boots, chic sandals to refined loafers, their collection caters to a wide array of styles and preferences. This inherent versatility is what sets Pedro Garcia shoes apart and makes them a canvas for both extravagant runway looks and everyday street style. The key to successfully rocking Pedro Garcia shoes is recognizing and embracing the unique blend of luxury and wearability they offer.
Runway Glamour: Making a Bold Statement
If you're seeking to channel the glamour of the runway, Pedro Garcia shoes provide the perfect opportunity to make a bold statement. Embrace the brand's penchant for innovative designs that often feature intricate details like Swarovski crystals, unexpected cutouts, and distinctive embellishments. To create a show-stopping ensemble, pair a striking pair of Pedro Garcia heels with a sleek evening gown or a tailored pantsuit. Let your shoes take center stage, commanding attention and exuding confidence as you strut down your very own imaginary runway.
Everyday Elegance: Elevating Street Style
The true magic of Pedro Garcia shoes lies in their ability to seamlessly transition from the high-fashion runway to the sidewalks of everyday life. These shoes possess a unique capacity to elevate your daily outfits, infusing a touch of luxury and elegance into even the simplest ensembles. For a polished yet approachable look, opt for classic pumps or loafers from the collection. Pair them with well-fitted jeans, a crisp white shirt, and a structured blazer for an ensemble that effortlessly merges sophistication with comfort. This fusion of high fashion and practicality is a hallmark of Pedro Garcia's allure.
Casual Chic: Embracing Relaxed Vibes
Pedro Garcia shoes are not confined to formal occasions; they seamlessly transition into casual settings as well. Embrace a chic and relaxed look by pairing their stylish sandals or sneakers with your favorite denim shorts and a flowy blouse. The juxtaposition of casual and luxurious elements creates an effortlessly cool aesthetic that's perfect for brunch dates, shopping sprees, or leisurely strolls around the city. Embrace your creativity and don't be afraid to mix and match styles for a look that is uniquely yours.
Creative Contrasts: Mixing Textures and Patterns
Fashion is a canvas for self-expression, and experimenting with textures and patterns can lead to visually captivating ensembles. Pedro Garcia shoes offer an excellent foundation for exploring creative contrasts. Consider pairing their elegant heels with a structured leather jacket or combining their metallic loafers with a flowy silk dress. The play of different textures and patterns adds depth and intrigue to your look, creating a memorable impression whether you're attending a fashion event or enjoying a night out with friends.
Street Edge: Embracing Attitude and Boldness
For those who gravitate towards a more daring style, Pedro Garcia's edgier shoe designs are the perfect complement. Ankle boots with unique detailing, such as buckles or cutouts, can add an edgy touch to any outfit. Pair them with leather pants, a graphic tee, and a statement jacket to create a look that exudes confidence and attitude. This style is all about pushing boundaries and expressing your individuality through fashion choices that defy conventions.
The Final Verdict
From the glitzy lights of the runway to the bustling streets of everyday life, Pedro Garcia shoes empower you to showcase your personal style with flair. Whether you're aiming for glamour, everyday elegance, casual chic, creative contrasts, or street edge, Pedro Garcia's versatile collection has a pair of shoes that can effortlessly elevate your look. Embrace the fusion of luxury and wearability that Pedro Garcia offers, and discover the joy of stepping into the world with confidence, one stylish stride at a time.
Explore the exclusive collection of Pedro Garcia at Prefontaine and step into a world of luxury, style, and unparalleled comfort with every stride.