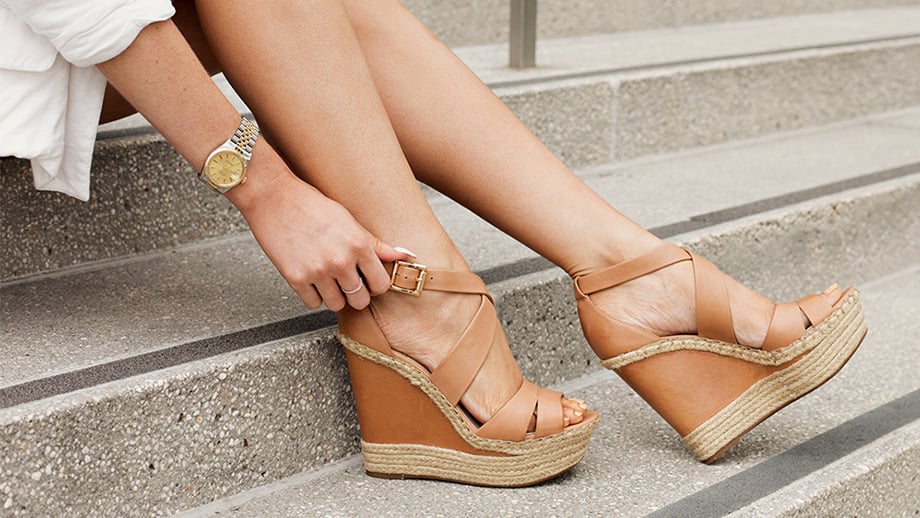 Step into Style: Exploring Pedro Garcia's Luxury Footwear Collection
In the world of high-end fashion, few names evoke a sense of sophistication and elegance quite like Pedro Garcia. Renowned for their exquisite craftsmanship, innovative designs, and dedication to quality, Pedro Garcia's luxury footwear collection stands as a testament to the brand's commitment to redefining style with every step you take. In this exploration, we delve into the opulent world of Pedro Garcia's footwear, where each pair is a work of art that encapsulates the essence of luxury.
A Legacy of Excellence
Pedro Garcia's journey into the realm of luxury footwear began in the picturesque village of Spain, where the brand was founded in 1925. With a family legacy steeped in shoemaking, Pedro Garcia inherited not only the techniques and traditions of the craft but also an unwavering commitment to excellence. This legacy serves as the foundation for the brand's contemporary creations, where every pair of shoes is a culmination of generations of expertise.
Craftsmanship: Where Art Meets Function
At the heart of Pedro Garcia's luxury footwear lies an unparalleled dedication to craftsmanship. Each pair of shoes is meticulously crafted by skilled artisans who pour their passion and skill into every detail. The process is a harmonious blend of traditional techniques and modern innovation. From selecting the finest materials, such as supple leathers and luxurious fabrics, to employing intricate hand-stitching and cutting-edge technologies, Pedro Garcia's approach to shoemaking is nothing short of an art form.
Diverse Styles, Timeless Elegance
The brand's luxury footwear collection spans a diverse range of styles, catering to every occasion and personal taste. Pedro Garcia's creations offer a seamless fusion of style and versatility. What sets their collection apart is the brand's ability to strike a delicate balance between current trends and timeless elegance. Whether you're dressing for a formal event or seeking the perfect everyday pair, Pedro Garcia's offerings never fail to impress.
Innovative Designs: Redefining Fashion
Pedro Garcia's dedication to pushing the boundaries of design is evident in their innovative approach to footwear. The brand is known for experimenting with unique silhouettes, unexpected materials, and intricate embellishments that elevate their creations from mere shoes to wearable works of art. Pedro Garcia's designs challenge conventions and redefine fashion norms.
Luxury Meets Comfort
While style and design are paramount, Pedro Garcia understands the importance of comfort in luxury footwear. Each pair is crafted with meticulous attention to fit, ensuring that the wearer not only looks elegant but also feels comfortable and confident with every step. The brand's dedication to creating shoes that seamlessly blend style and comfort has earned them a loyal following of individuals who appreciate both opulence and practicality.
Global Icon, Local Craftsmanship
Despite its international acclaim, Pedro Garcia remains deeply rooted in its Spanish heritage. The brand's commitment to preserving local craftsmanship and supporting its community is evident in every pair of shoes. Each creation tells a story of skilled artisans, attention to detail, and a commitment to maintaining the essence of Spanish shoemaking. This connection to tradition is what makes Pedro Garcia's luxury footwear collection not just a fashion statement, but a piece of living history.
Key Takeaways!
In a world where fashion trends come and go, Pedro Garcia's luxury footwear collection stands as a testament to the enduring power of style, craftsmanship, and individuality. With each pair of shoes, the brand offers a glimpse into the harmonious marriage of tradition and innovation, resulting in creations that are both timeless and contemporary. Pedro Garcia invites you to step into a world where luxury is more than just a label—it's a feeling, an experience, and a reflection of your unique style.
Elevate your style with Pedro Garcia's luxury footwear collection at Prefontaine – where elegance meets craftsmanship in every step.