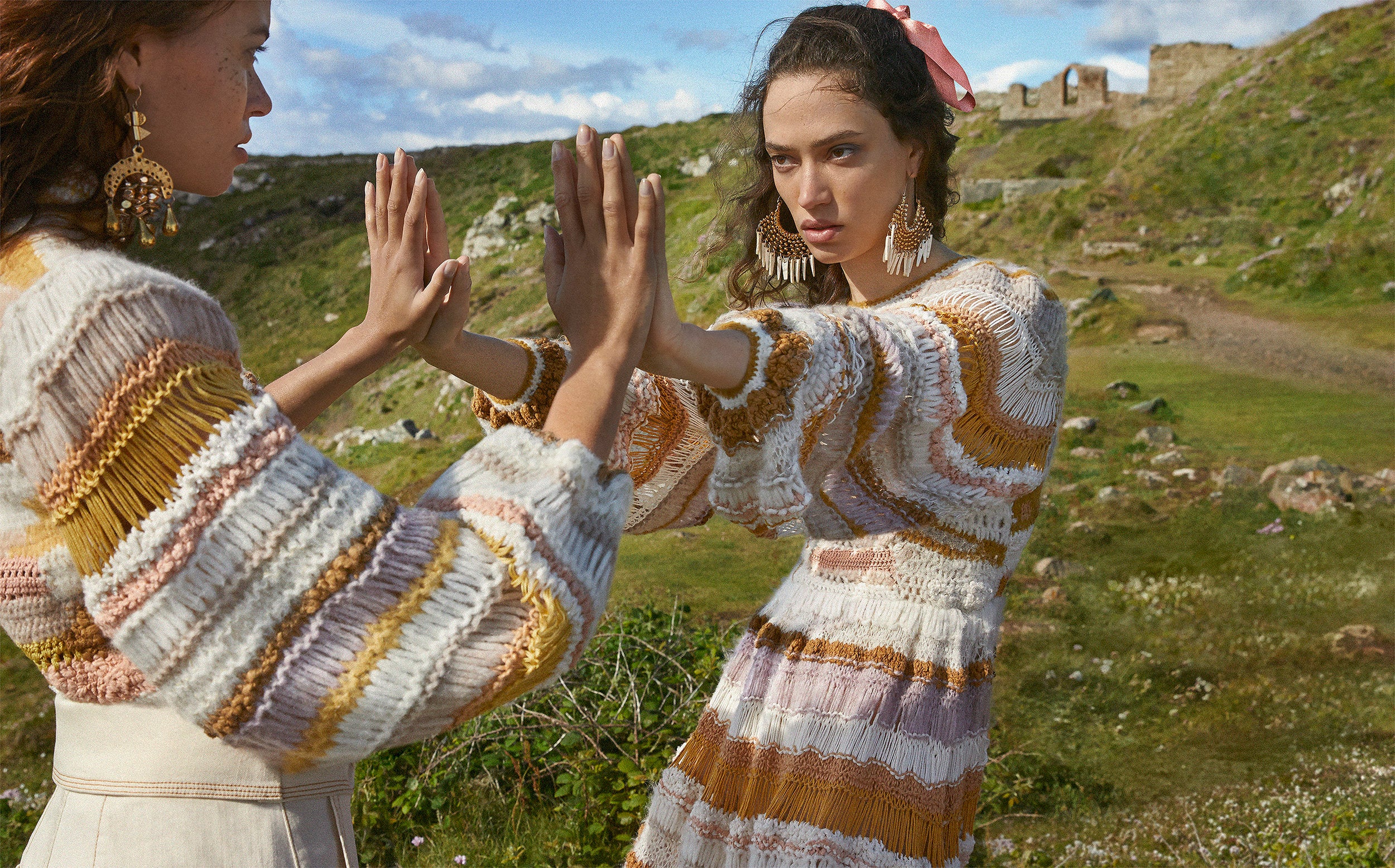 Exploring Ulla Johnson's Unique Fabrications and Textures
Ulla Johnson is a brand celebrated for its meticulous attention to detail, particularly when it comes to choosing premium fabrics for its clothing lines. The brand prides itself on selecting only the finest materials that not only elevate the designs but also offer ultimate comfort to the wearer. From soft cotton and flowing silk to luxurious cashmere, each fabric is carefully chosen to align with the brand's signature aesthetic and functionality. These high-quality materials add a touch of sophistication and allure to the overall visual appeal of Ulla Johnson's collections.
Silk: A Touch of Elegance
Silk is indeed synonymous with luxury and elegance, qualities that are central to Ulla Johnson's design philosophy. The brand uses silk to great effect in creating pieces that effortlessly blend sophistication with style. Known for its soft, smooth texture and a natural sheen that catches the light, silk has a unique ability to drape gracefully over the body, offering a flattering fit. In Ulla Johnson's collections, you'll find silk used in various forms—be it flowing dresses, elegant blouses, or chic skirts. The use of silk elevates the brand's designs, allowing for a rich, tactile experience that adds an element of opulence.
Cotton: Lightness and Breathability
Cotton remains a staple fabric within Ulla Johnson's clothing range, chosen for its adaptability, comfort, and breathability. The lightweight and airy nature of cotton make it an ideal choice for warm weather. Ulla Johnson's dresses, tops, and bottoms made from cotton exude an effortless and relaxed style, offering unrestricted movement and day-long comfort.
Lace: Feminine and Romantic Charm
Lace exudes femininity and romantic allure, which Ulla Johnson incorporates into her creations to introduce delicate and intricate elements. From ornate lace trims to all-over lace panels, Ulla Johnson's use of lace in garments exemplifies the brand's dedication to precision and skill. Lace infuses an air of elegance and allure into Ulla Johnson's skirts, blouses, and dresses.
Velvet: Richness and Texture
Velvet contributes a sense of opulence and texture to Ulla Johnson's clothing line. Recognized for its velvety touch and radiant appearance, velvet enhances the overall visual appeal of the pieces. Ulla Johnson's velvet ensembles, including dresses and blazers, bring forth a lavish and glamorous touch, perfect for special occasions or as striking additions to one's wardrobe.
Chiffon: Ethereal and Lightweight Beauty
Chiffon imparts an ethereal and lightweight quality to Ulla Johnson's designs. Its translucent and flowing nature evokes a sense of motion and femininity. Ulla Johnson's chiffon dresses and blouses evoke a romantic and whimsical allure with their delicate draping and weightless silhouettes. Chiffon is frequently harnessed to produce dreamy and graceful looks in Ulla Johnson's collections.
Artisanal Embroidery: Intricate and Handcrafted Excellence
Ulla Johnson's attire often features artisanal embroidery, which introduces a distinctive and handcrafted dimension to the clothing. Artisanal embroidery is painstakingly produced by skilled craftspeople, showcasing intricate patterns and designs. Ulla Johnson's embroidered pieces, whether adorning dresses, blouses, or jackets, reflect the brand's commitment to safeguarding traditional artistry and infusing a distinct charm into the collection.
Sustainable Fabrics: Mindful Selections
Beyond the luxurious fabrics aforementioned, Ulla Johnson gives precedence to the use of sustainable fabrics. The brand's dedication to sustainability is manifest in the selection of eco-friendly materials like organic cotton, recycled polyester, and ethically sourced silk. These fabrics not only contribute to a more sustainable fashion industry but also provide the same degree of quality and style for which Ulla Johnson is renowned.
The Final Word
Ulla Johnson's clothing range incorporates an array of top-tier fabrics that elevate the design, comfort, and overall visual appeal of each piece. From the sumptuous elegance of silk to the breeziness of cotton, the daintiness of lace to the richness of velvet, the weightlessness of chiffon to the artistry of embroidered detailing, and the utilization of sustainable fabrics, Ulla Johnson's fabric preferences mirror the brand's commitment to quality, craftsmanship, and sustainability. The incorporation of these fabrics introduces depth, texture, and an essence of luxury into Ulla Johnson's collections, generating garments that embody both beauty and longevity.
Discover the unparalleled elegance and craftsmanship of Ulla Johnson's collections at Prefontaine today!