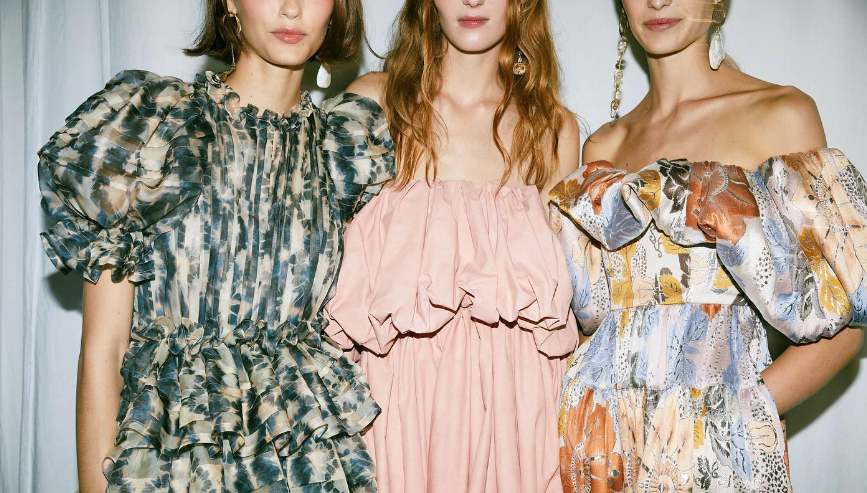 The Best Ulla Johnson Pieces to Add to Your Wardrobe
Introduction to Ulla Johnson's Timeless Style
Ulla Johnson is synonymous with timeless style and impeccable craftsmanship. Known for her unique blend of bohemian elegance and romantic allure, Ulla Johnson creates pieces that stand the test of time. If you're looking to enhance your wardrobe with versatile and beautifully designed garments, consider these must-have Ulla Johnson pieces.
Flowing Maxi Dresses: Effortless Elegance
Ulla Johnson's flowing maxi dresses are true showstoppers. With their ethereal silhouettes and attention to detail, these dresses exude effortless elegance. Whether adorned with delicate ruffles, intricate embroidery, or subtle floral prints, Ulla Johnson's maxi dresses are perfect for special occasions or to elevate your everyday style. Pair them with sandals for a bohemian look or dress them up with heels for a more formal affair.
Artisanal Blouses: Bohemian Chic
Ulla Johnson's artisanal blouses capture the essence of bohemian chic. With their intricate embroidery, delicate lace details, and billowy sleeves, these blouses add a touch of whimsy and femininity to any outfit. Whether styled with jeans for a casual look or tucked into a skirt for a more polished ensemble, Ulla Johnson's blouses are versatile pieces that effortlessly elevate your wardrobe.
Wide-Leg Trousers: Modern Sophistication
For a modern and sophisticated look, Ulla Johnson's wide-leg trousers are a must-have. These tailored pants offer a flattering silhouette and can be dressed up or down to suit various occasions. Pair them with a blouse and heels for a polished office ensemble or with a tucked-in tee and sneakers for a chic and effortless weekend outfit. Ulla Johnson's wide-leg trousers provide comfort and style in equal measure.
Romantic Midi Dresses: Timeless Charm
Ulla Johnson's romantic midi dresses embody timeless charm. With their feminine details, such as delicate ruffles, soft pleats, and intricate lacework, these dresses exude grace and elegance. Whether styled with ankle boots and a leather jacket for a modern edge or with strappy sandals and delicate jewelry for a romantic look, Ulla Johnson's midi dresses are versatile pieces that effortlessly transition from day to night.
Bohemian Jumpsuits: Effortless Versatility
Ulla Johnson's bohemian jumpsuits offer effortless versatility and style. These one-and-done pieces make dressing up a breeze. Whether in a relaxed silhouette or a more tailored design, Ulla Johnson's jumpsuits can be dressed up with heels and statement accessories for a night out or dressed down with flats and a denim jacket for a casual day look. Embrace the ease and chicness of Ulla Johnson's jumpsuits for a fashionable and fuss-free outfit.
Knit Sweaters: Cozy Elegance
Ulla Johnson's knit sweaters combine cozy comfort with elegant style. Crafted from luxurious materials such as cashmere or alpaca, these sweaters offer warmth and sophistication. From oversized cable knits to cropped designs with unique patterns, Ulla Johnson's knit sweaters add a touch of effortless luxury to your winter wardrobe. Pair them with jeans or skirts for a chic and cozy ensemble.
Statement Outerwear: The Finishing Touch
Complete your wardrobe with Ulla Johnson's statement outerwear. From tailored blazers to bohemian-inspired coats, Ulla Johnson's outerwear pieces are the perfect finishing touch to any outfit. The attention to detail, unique patterns, and luxurious fabrics make these pieces true investments that will elevate your style and withstand the test of time.
In conclusion, Ulla Johnson offers a range of must-have pieces that embody timeless style and exceptional craftsmanship. From flowing maxi dresses to artisanal blouses, wide-leg trousers to romantic midi dresses, Ulla Johnson's designs add an effortless elegance to your wardrobe. With bohemian jumpsuits, cozy knit sweaters, and statement outerwear, Ulla Johnson's collection provides the perfect pieces to complete your stylish ensemble. Embrace the beauty and versatility of Ulla Johnson's designs and elevate your personal style with these wardrobe essentials.