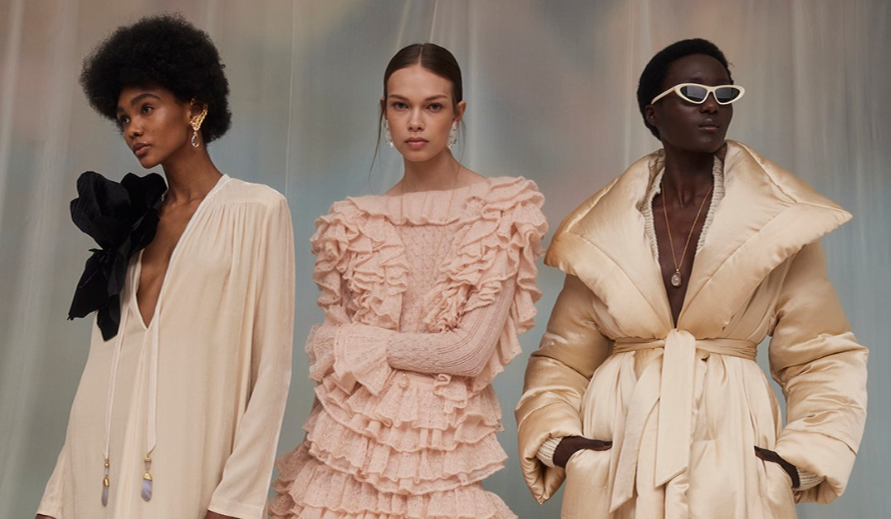 The Best Occasions to Wear a Zimmermann Dress and How to Style It
Zimmermann Dresses: Versatile Elegance for Every Occasion
Zimmermann dresses are renowned for their timeless elegance and versatility, making them a go-to choice for various occasions. Whether it's a formal event, a summer soiree, or a casual outing, Zimmermann offers dresses that effortlessly elevate your style. Let's explore the best occasions to wear a Zimmermann dress and gain inspiration on how to style them for unforgettable outfits.
Formal Events and Evening Galas
Zimmermann dresses are an excellent choice for formal events and evening galas. Opt for a floor-length gown in a luxurious fabric, such as silk or chiffon, to exude timeless glamour. Look for designs featuring intricate lacework, elegant draping, or embellishments for added sophistication. Complete the look with statement jewelry, a chic clutch, and a pair of high heels. Let the dress be the centerpiece of your ensemble, creating an elegant and unforgettable presence.
Summer Weddings and Garden Parties
Zimmermann dresses perfectly capture the essence of summer weddings and garden parties with their romantic and feminine designs. Embrace lighter fabrics and playful prints for a fresh and whimsical look. Opt for shorter lengths or flowing midi dresses to match the occasion's relaxed atmosphere. Pair your dress with strappy sandals or wedges, a wide-brimmed hat, and delicate jewelry for a picture-perfect ensemble that effortlessly combines elegance and summertime charm.
Beach Getaways and Resort Vacations
When it comes to beach getaways and resort vacations, Zimmermann dresses are a must-have. Choose lightweight fabrics and breezy silhouettes that allow you to stay cool and comfortable while exuding effortless style. Opt for vibrant colors or tropical-inspired prints that complement the beachy surroundings. Style your dress with flat sandals or espadrilles, a wide-brimmed hat, and oversized sunglasses for a chic and relaxed beachside look.
Casual Outings and Brunch Dates
Zimmermann dresses can also be styled for casual outings and brunch dates, offering an elevated and polished look. Opt for midi or knee-length dresses in more casual fabrics, such as cotton or linen blends. Look for relaxed silhouettes, wrap styles, or bohemian-inspired designs for a laid-back yet chic appearance. Pair your dress with flat sandals, a straw bag, and minimalistic jewelry for an effortless and comfortable ensemble that exudes casual elegance.
Styling Tips for Zimmermann Dresses
Here are some styling tips to make the most of your Zimmermann dress:
Consider the occasion and dress code: Choose a dress that suits the formality and theme of the event.
Pay attention to the fabric: Select a fabric that suits the season and occasion, whether it's lightweight for summer or luxurious for formal events.
Play with accessories: Accessorize thoughtfully to elevate your look. Statement jewelry, a stylish handbag, and the right shoes can transform your outfit.
Balance your proportions: Consider your body type and choose a dress silhouette that flatters your figure. Cinch the waist with a belt or opt for A-line styles to create balance.
Experiment with layering: In cooler weather or more formal settings, layer your Zimmermann dress with a tailored blazer, a cropped jacket, or a stylish coat.
Pay attention to footwear: Choose footwear that complements the dress and occasion. Opt for heels for formal events, sandals for a beachy vibe, or flats for a more casual look.
Remember, the key is to embrace your personal style and feel confident in your outfit. Zimmermann dresses provide a versatile canvas to express your individuality while exuding timeless elegance and sophistication.
In conclusion, Zimmermann dresses are suitable for a wide range of occasions, from formal events to casual outings. With careful consideration of the dress code and styling elements, you can create stunning outfits that capture the essence of each occasion. Embrace the elegance and versatility of Zimmermann dresses to make a lasting impression wherever you go.