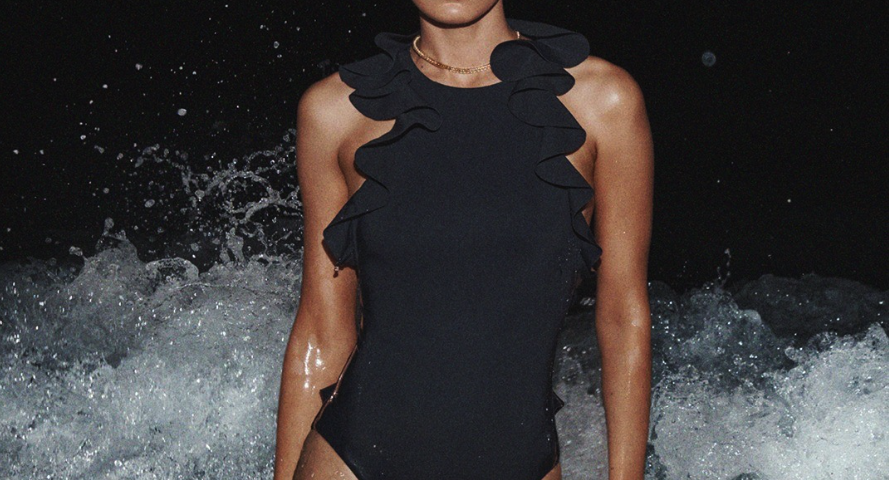 Zimmermann Swimwear: The Best Styles and Tips for Finding Your Perfect Fit
Embrace Poolside Sophistication with Zimmermann Swimwear
Zimmermann is renowned for its sophisticated and stylish swimwear designs that effortlessly combine fashion and functionality. To help you find the perfect swimwear that flatters your figure and suits your style, let's explore the best styles of Zimmermann swimwear and gain essential tips for finding your perfect fit.
Bikinis: A Classic and Versatile Choice
Zimmermann offers a range of bikini styles, catering to different body types and personal preferences. Some popular bikini styles include:
Triangle Bikini: A classic and timeless style with triangle-shaped cups and adjustable ties. It offers customizable coverage and is suitable for various bust sizes.
Bandeau Bikini: Strapless and flattering, the bandeau bikini provides a sleek and minimalistic look. It is perfect for avoiding tan lines and works well for smaller busts.
High-Waisted Bikini: A retro-inspired style that offers more coverage and a flattering silhouette. The high-waisted bottom provides tummy control and accentuates the waist.
Halter Neck Bikini: Featuring a halter neck tie, this style offers extra support and lift for the bust while adding a touch of sophistication to your swimwear.
One-Piece Swimsuits: Elegance and Versatility
Zimmermann's one-piece swimsuits exude elegance and versatility, offering a range of styles to suit different preferences. Consider these options:
Plunging Neckline: A daring and sexy option, the plunging neckline adds allure and creates a flattering silhouette.
Cut-Out Details: Swimsuits with strategic cut-out details on the sides, back, or front offer a playful and contemporary twist.
Belted Swimsuit: A belted swimsuit creates a defined waistline and adds a touch of sophistication to your poolside ensemble.
Ruffled Swimsuit: Ruffles add a feminine and whimsical touch to one-piece swimsuits, creating a charming and playful look.
Tips for Finding Your Perfect Fit
Finding the perfect fit is crucial when choosing Zimmermann swimwear. Consider the following tips to ensure a comfortable and flattering fit:
Know Your Body Type: Understanding your body shape can help you select swimwear styles that accentuate your best features. Whether you have an hourglass, pear, apple, or athletic shape, Zimmermann offers options that cater to different body types.
Take Accurate Measurements: Before purchasing swimwear online, take accurate measurements of your bust, waist, and hips. Refer to Zimmermann's size guide to find the best size for you.
Consider Support and Coverage: If you need extra support for your bust, opt for swimwear styles with underwire or adjustable straps. For more coverage, choose high-waisted bottoms or swimsuits with more modest cuts.
Experiment with Prints and Colors: Zimmermann offers a variety of prints and colors, allowing you to express your personal style. Dark colors can provide a slimming effect, while vibrant prints can add personality and charm.
Pay Attention to Fabric and Construction: Zimmermann swimwear is crafted with quality fabrics and thoughtful construction. Look for durable materials that provide comfort, support, and fade resistance.
Try Before You Buy: If possible, try on swimwear in-store to assess the fit and comfort. If purchasing online, check the return policy to ensure you can exchange or return the swimwear if it doesn't meet your expectations.
In conclusion, Zimmermann swimwear offers a range of styles that combine sophistication, versatility, and comfort. Whether you prefer bikinis or one-piece swimsuits, Zimmermann's designs cater to different body types and personal preferences. By following these tips for finding the perfect fit, you can confidently dive into the world of Zimmermann swimwear and enjoy poolside sophistication with a swimwear style that flatters your figure and reflects your personal style.