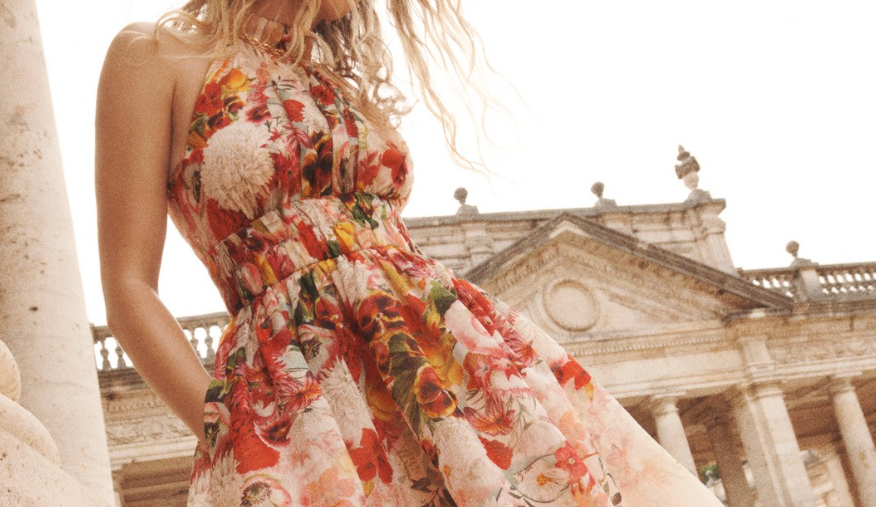 Zimmermann Dress vs. Other Designer Dress Brands: A Comparison
Zimmermann: A Distinctive Design Identity
Zimmermann has carved a niche for itself in the fashion industry with its distinct design aesthetic and impeccable craftsmanship. When comparing Zimmermann dresses to other designer dress brands, it's essential to consider the unique elements that set Zimmermann apart and contribute to its popularity among fashion enthusiasts worldwide.
Feminine Elegance and Romance
Zimmermann is celebrated for its ability to infuse each dress design with feminine elegance and romance. Delicate fabrics, intricate lacework, and soft silhouettes epitomize the Zimmermann aesthetic. This focus on femininity and romance creates dresses that exude a timeless charm and captivate wearers. Other designer dress brands may embrace different design aesthetics, but Zimmermann stands out with its unwavering commitment to creating dresses that celebrate the feminine spirit.
Playful Prints and Whimsical Details
Another distinguishing factor of Zimmermann dresses is their playful prints and whimsical details. Zimmermann's collections often feature vibrant floral patterns, abstract prints, or bold motifs that add a sense of joy and whimsy to their designs. Additionally, Zimmermann incorporates playful details such as ruffles, frills, or intricate embellishments, which contribute to the brand's signature charm. This unique combination of playful prints and whimsical details sets Zimmermann apart from other designer dress brands and makes their dresses instantly recognizable.
Versatility for Various Occasions
Zimmermann dresses offer versatility, making them suitable for a wide range of occasions. Whether it's a formal event, a summer soiree, or a casual outing, Zimmermann offers dress options that effortlessly elevate your style. From floor-length gowns to breezy sundresses, Zimmermann caters to various dress codes and settings. This versatility ensures that Zimmermann dresses can be a go-to choice for different events, giving wearers the freedom to express their personal style with ease.
Attention to Detail and Craftsmanship
Zimmermann prides itself on its meticulous attention to detail and impeccable craftsmanship. Each dress is carefully constructed with precision and expertise, ensuring a flawless fit and exceptional quality. From the stitching to the finishing touches, Zimmermann dresses reflect the brand's commitment to delivering garments of the highest standard. While other designer dress brands may offer their own level of craftsmanship, Zimmermann's attention to detail sets them apart and contributes to the longevity and durability of their dresses.
Global Recognition and Popularity
Zimmermann has gained global recognition and popularity, earning the loyalty of fashion-forward individuals and celebrities alike. The brand's unique design aesthetic and high-quality garments have captured the attention of fashion enthusiasts around the world. Zimmermann dresses have graced red carpets, magazine covers, and social media feeds, solidifying the brand's position as a leader in the fashion industry. While other designer dress brands may have their own devoted following, Zimmermann's global recognition sets them apart and contributes to their enduring appeal.
Price Point and Accessibility
When comparing Zimmermann dresses to other designer dress brands, it's important to consider the price point and accessibility. Zimmermann dresses are positioned in the luxury segment of the market, reflecting their exquisite craftsmanship and design. While other designer dress brands may offer a range of price points, Zimmermann's positioning in the luxury market contributes to the exclusivity and desirability of their dresses.
In conclusion, Zimmermann dresses stand out among other designer dress brands due to their distinctive design identity, feminine elegance, playful prints, versatility, attention to detail, global recognition, and luxury positioning. Zimmermann's commitment to timeless charm and exceptional craftsmanship ensures that their dresses continue to captivate fashion enthusiasts worldwide.