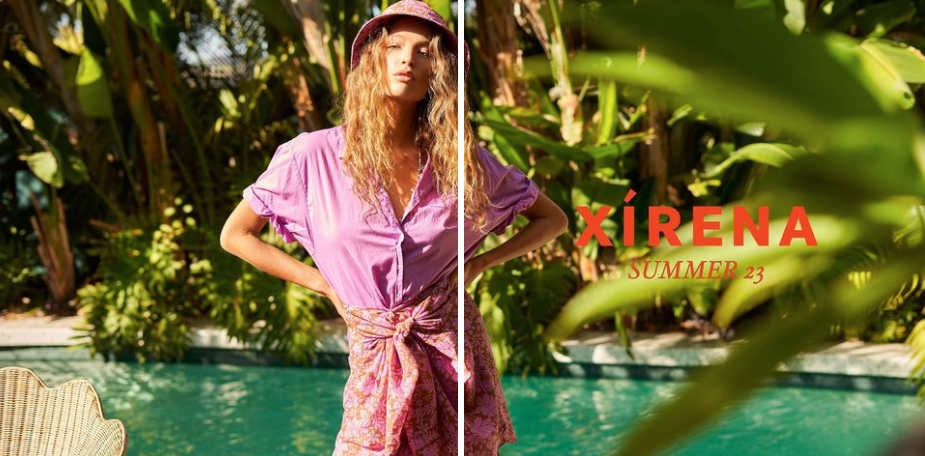 From Beach to City: How Xirena's Clothing Takes You Anywhere You Want to Go
Introduction: Xirena offers a collection of clothing that effortlessly takes you from the beach to the city, embracing versatility and style. Their pieces are designed to seamlessly transition between coastal escapes and urban adventures, allowing you to explore various destinations with ease and confidence. In this blog post, we will dive into the world of Xirena and uncover how their versatile clothing can accompany you on your journey from sandy shores to bustling city streets. Get ready to embrace the freedom of movement and style that Xirena offers.
Effortless Beach Style
Xirena's clothing is perfect for creating effortless beach style. Their collection features lightweight fabrics, breezy silhouettes, and vibrant prints that capture the carefree spirit of coastal living. Opt for a Xirena cover-up or a flowy maxi dress to layer over your swimsuit. Complete the look with a wide-brimmed hat, oversized sunglasses, and comfortable sandals. Whether you're lounging on the sand or strolling along the shoreline, Xirena's beachwear will make you feel effortlessly stylish and confident.
Chic City Adventures
Transitioning from the beach to the city is a breeze with Xirena's versatile clothing. Their pieces can be easily styled to create chic and urban outfits. Pair a Xirena blouse with tailored shorts or cropped trousers for a sophisticated and casual look. Add a statement belt and your favorite sneakers or sandals to complete the ensemble. Xirena's clothing allows you to maintain your effortless style while navigating the bustling city streets, attending cultural events, or exploring vibrant neighborhoods.
Versatile Layering for Any Occasion
Xirena's collection also offers versatile layering options that adapt to different climates and occasions. Layer a Xirena cardigan over a simple tank top and jeans for a cozy yet stylish look during cooler beach evenings. In the city, pair their lightweight jackets or dusters with a dress or a jumpsuit for a trendy and layered outfit. Xirena's layering pieces add depth and style to your wardrobe, allowing you to easily transition from beachy vibes to city chic.
Conclusion: Xirena's clothing effortlessly takes you from the beach to the city, providing versatile style and freedom of movement. Whether you're lounging on sandy shores, exploring urban streets, or transitioning between destinations, Xirena offers pieces that effortlessly adapt to any environment.
Embrace the carefree spirit of beach style with their breezy cover-ups and maxi dresses, and effortlessly transition to chic city adventures by pairing their blouses and trousers. The versatility of Xirena's clothing extends to layering options, allowing you to adapt to changing climates and occasions.
With Xirena, you have the flexibility to explore any destination with confidence and style. From beach to city, their clothing takes you anywhere you want to go, ensuring you always look effortlessly fashionable. So pack your Xirena essentials and embark on your next adventure, knowing that you're prepared for any destination and ready to embrace the journey in style.