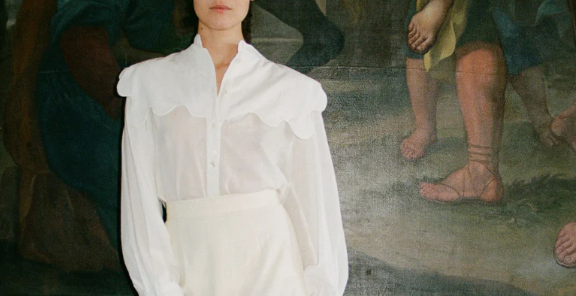 From Beach to Street: How to Style Your Sea Clothing Pieces for Different Occasions
Introduction: Sea Clothing offers a range of versatile pieces that seamlessly transition from beachwear to streetwear, allowing you to effortlessly elevate your style for different occasions. In this blog post, we will explore creative styling tips and outfit ideas to help you make the most of your Sea Clothing pieces. From casual beach days to chic city outings, discover how to maximize the versatility of Sea Clothing's designs and showcase your fashion flair.
Effortless Beach Chic
When it comes to beachwear, Sea Clothing has you covered with their stylish and practical designs. Start with a Sea Clothing breezy maxi dress, perfect for throwing over your swimsuit. Complete the look with a wide-brimmed hat, oversized sunglasses, and comfortable sandals. Don't forget to accessorize with a beach bag and some delicate jewelry to add a touch of elegance. With Sea Clothing's beachwear, you'll effortlessly exude chic vibes by the shore.
Casual Day Outings
For casual day outings, Sea Clothing offers versatile pieces that combine comfort and style. Pair a Sea Clothing striped t-shirt with high-waisted jeans and white sneakers for a laid-back yet fashionable look. Layer it with a denim jacket for added style and warmth. Complete the ensemble with a crossbody bag and minimalistic accessories. Whether you're running errands or meeting friends for brunch, Sea Clothing's casual pieces are perfect for your day-to-day adventures.
Office-Ready Elegance
Sea Clothing's sophisticated designs can also be styled for the office. Opt for a tailored blazer from Sea Clothing and pair it with tailored pants or a sleek pencil skirt. Layer a crisp blouse underneath and add some statement accessories for a touch of personality. Finish off the look with polished heels or ankle boots. The versatility of Sea Clothing's pieces allows you to create professional and fashionable outfits that command attention in the workplace.
Evening Glamour
When it's time to dress up for an evening event, Sea Clothing offers elegant options that are sure to turn heads. Choose a Sea Clothing maxi dress with intricate details or a statement jumpsuit. Pair it with stylish heels, statement jewelry, and an evening clutch. Opt for a sleek hairstyle and a bold lip color to complete your glamorous look. With Sea Clothing's sophisticated designs, you'll be the epitome of elegance at any evening affair.
Weekend Getaways
Planning a weekend getaway? Sea Clothing's versatile pieces are perfect for packing light and still looking stylish. Choose a versatile wrap dress that can be dressed up or down. Add a denim jacket for layering and comfortable sneakers for exploring. Don't forget to bring a versatile swimsuit from Sea Clothing for poolside relaxation. Mix and match your Sea Clothing pieces to create different outfits that suit the activities of your weekend getaway.
Conclusion: Sea Clothing offers a diverse range of pieces that effortlessly transition from beachwear to streetwear, allowing you to showcase your style for various occasions. From beach chic to casual day outings, office-ready elegance, evening glamour, and weekend getaways, Sea Clothing's designs are versatile and adaptable.