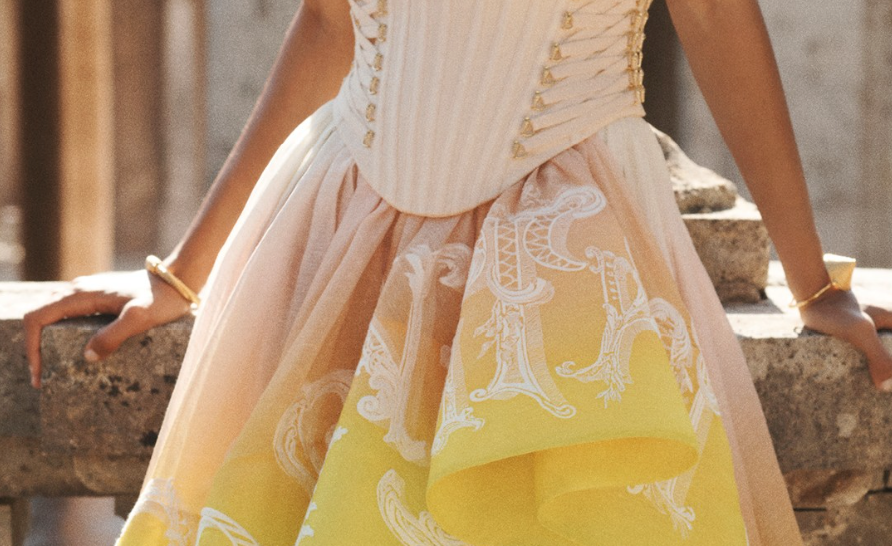 The Ultimate Guide to Zimmermann Dresses: Styles, Fits, and Materials
Zimmermann: A Celebration of Timeless Elegance
Zimmermann dresses are synonymous with timeless elegance, exquisite craftsmanship, and feminine charm. With a diverse range of styles, flattering fits, and carefully selected materials, Zimmermann offers a dress for every occasion. This ultimate guide will take you through the various aspects of Zimmermann dresses, helping you discover the perfect dress that aligns with your personal style and occasion.
Styles: From Ethereal Maxi to Playful Mini
Zimmermann dresses encompass a wide range of styles, each with its own unique charm. Whether you prefer long and flowing or short and playful, Zimmermann has a style to suit your taste. Some popular styles include:
Maxi Dresses: Floor-length dresses that exude elegance and grace, often featuring romantic details like lace, ruffles, or intricate embroidery.
Midi Dresses: Flattering dresses that fall below the knee but above the ankle, offering a versatile length suitable for both formal and casual occasions.
Mini Dresses: Playful and flirty dresses that sit above the knee, perfect for summer outings or festive events.
Wrap Dresses: Versatile dresses that wrap around the body, creating a flattering silhouette and allowing for adjustments in fit.
Bohemian Dresses: Flowing and relaxed dresses with a bohemian-inspired aesthetic, featuring loose silhouettes, ethereal fabrics, and unique prints.
Fits: Embracing the Female Form
Zimmermann dresses are designed to enhance and flatter the female form, with attention to every detail. The brand offers a range of fits to suit different body types and personal preferences. Some common fits include:
A-Line: Fitted at the bodice and gradually flaring out from the waist, creating a classic and flattering silhouette.
Fit and Flare: Fitted at the bodice and waist, then flaring out from the hips, accentuating the waistline and creating a feminine shape.
Sheath: A streamlined and form-fitting silhouette that skims the body, highlighting the natural curves.
Flowy and Relaxed: Loose and relaxed silhouettes that provide comfort and ease of movement, often associated with bohemian-inspired styles.
Materials: Luxurious Fabrics for Timeless Beauty
Zimmermann dresses are crafted from luxurious fabrics carefully selected for their quality and drape. Some common materials used in Zimmermann dresses include:
Silk: Known for its softness, lustrous appearance, and breathability, silk adds an air of elegance to Zimmermann dresses.
Cotton: A versatile and comfortable fabric that offers breathability, making it suitable for both casual and formal dress styles.
Lace: Intricate lacework is a hallmark of Zimmermann dresses, adding a romantic and feminine touch to their designs.
Chiffon: Delicate and sheer, chiffon creates a dreamy and ethereal look, often used in Zimmermann's maxi dresses.
Linen: A lightweight and breathable fabric that lends a relaxed and effortless vibe to Zimmermann's bohemian-inspired designs.
Choosing the Perfect Zimmermann Dress
When selecting a Zimmermann dress, consider the occasion, your personal style, and your body type. Here are some tips to help you choose the perfect dress:
Consider the occasion: Determine whether you need a dress for a formal event, a casual outing, or a summer getaway.
Assess your personal style: Zimmermann offers a range of styles, from romantic and feminine to bohemian and playful. Choose a style that aligns with your personal aesthetic.
Know your body type: Different dress styles and fits flatter different body types. Understanding your body shape can help you select a dress that accentuates your best features.
Pay attention to fabric and comfort: Consider the climate and season when choosing the fabric of your dress. Opt for materials that are comfortable and suitable for the occasion.
Try on multiple options: Experiment with different styles, fits, and materials to find the Zimmermann dress that makes you feel confident and beautiful.
In conclusion, Zimmermann dresses offer a wide range of styles, flattering fits, and luxurious materials to cater to every fashion enthusiast's taste. Understanding the various aspects of Zimmermann dresses, including styles, fits, and materials, allows you to make an informed decision and find the perfect dress for any occasion. Celebrate timeless elegance and embrace the feminine charm with a Zimmermann dress that reflects your unique style and enhances your natural beauty.