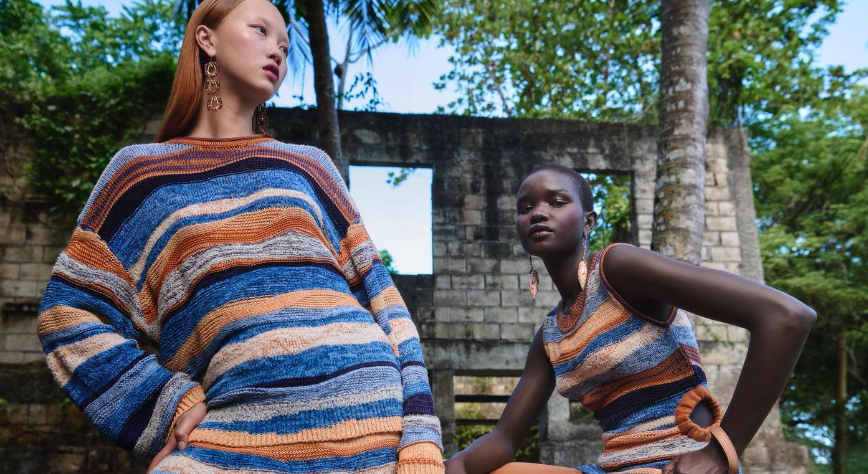 Ulla Johnson vs. Other Designer Fashion Brands: What Sets Them Apart
Introduction to Ulla Johnson's Unique Appeal
Ulla Johnson has carved a distinct niche in the fashion industry, offering a style that is both bohemian and romantic, with a touch of whimsy. But what sets Ulla Johnson apart from other designer fashion brands? Let's explore the unique qualities that make Ulla Johnson a standout choice for those seeking elegant, artisanal, and versatile pieces.
Craftsmanship and Attention to Detail
One of the defining features of Ulla Johnson's brand is the exceptional craftsmanship and attention to detail that goes into each garment. From intricate embroidery to delicate lacework, Ulla Johnson's designs are a testament to the artistry and skill of the brand's artisans. The meticulous craftsmanship ensures that every piece is of the highest quality and can be cherished for years to come.
Bohemian Elegance and Romantic Allure
Ulla Johnson's design aesthetic is characterized by bohemian elegance and romantic allure. The brand seamlessly blends flowing silhouettes, ethereal fabrics, and feminine details to create garments that exude grace and charm. The bohemian influence is evident in the relaxed and carefree spirit of Ulla Johnson's designs, while the romantic elements add a touch of whimsy and timeless beauty.
Unique Prints and Patterns
Ulla Johnson is known for her unique prints and patterns that add depth and visual interest to her designs. From delicate florals to abstract motifs, Ulla Johnson's prints are carefully curated and thoughtfully incorporated into each collection. These distinctive patterns contribute to the brand's signature style and make Ulla Johnson pieces instantly recognizable.
Versatility and Wearability
While Ulla Johnson's designs are undeniably elegant and sophisticated, they also offer a sense of versatility and wearability. The brand's pieces can be dressed up or down, making them suitable for a variety of occasions. Whether it's a flowing maxi dress for a special event or a bohemian blouse for everyday wear, Ulla Johnson designs effortlessly adapt to different styles and settings.
Sustainable and Ethical Practices
Ulla Johnson's commitment to sustainability and ethical practices is another factor that sets the brand apart. Ulla Johnson strives to minimize its environmental impact by using eco-friendly materials and promoting responsible sourcing. The brand also prioritizes fair labor conditions and transparency in its supply chain. By choosing Ulla Johnson, customers can align their fashion choices with their values and contribute to a more sustainable future.
Individuality and Expression
Ulla Johnson's designs celebrate individuality and allow for self-expression. The brand's pieces are not only beautifully crafted but also serve as a canvas for personal style. Whether it's through the choice of accessories, layering, or mixing and matching, Ulla Johnson encourages customers to make each piece their own and embrace their unique sense of style.
Embracing Timelessness
Ulla Johnson's designs have a timeless quality that transcends fleeting trends. While the fashion industry is known for its fast-paced nature, Ulla Johnson focuses on creating pieces that withstand the test of time. The brand's designs are not driven by seasonal fads but rather by a commitment to creating garments that can be cherished and worn for years, embodying a sense of longevity and enduring style.
In conclusion, Ulla Johnson sets itself apart from other designer fashion brands through its exceptional craftsmanship, bohemian elegance, unique prints, versatility, sustainable practices, celebration of individuality, and commitment to timelessness. The brand's distinctive qualities make Ulla Johnson a standout choice for those seeking fashion that is both beautifully designed and ethically conscious.