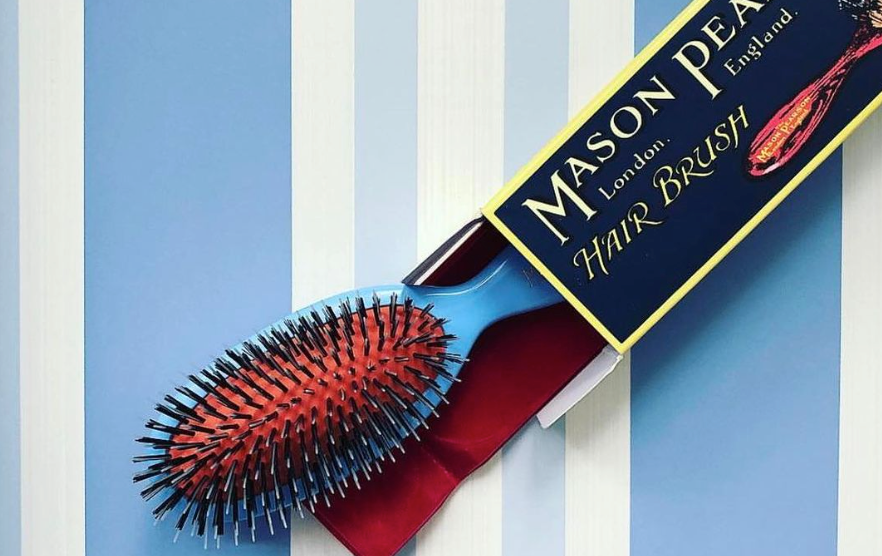 Mason Pearson Hair Brushes vs. Other Hair Brush Brands: Which Is the Best for You
Understanding the Distinctions
When it comes to hair brushes, there are numerous brands to choose from, each claiming to offer exceptional results. Among these brands, Mason Pearson stands out as a renowned name in the hair care industry. But how does it compare to other hair brush brands? Let's explore the distinctions between Mason Pearson hair brushes and other brands to determine which brush is the best fit for your specific hair care needs.
Quality and Craftsmanship
One of the key factors that sets Mason Pearson apart from other brands is its commitment to quality and craftsmanship. Mason Pearson brushes are meticulously handcrafted using the finest materials, ensuring durability and longevity. The brand's attention to detail and dedication to creating brushes that stand the test of time make them a top choice for those seeking a high-quality hair brush.
Unique Bristle Configuration
Mason Pearson hair brushes feature a unique combination of boar bristles and nylon tufts, carefully arranged to deliver optimal results. The boar bristles provide gentle yet effective detangling, while the nylon tufts help distribute natural oils and stimulate the scalp. This distinctive bristle configuration sets Mason Pearson apart from many other brands, offering a brushing experience that promotes hair health and shine.
Range of Brush Types
Another advantage of Mason Pearson is its diverse range of brush types designed to cater to various hair textures and needs. Whether you have fine, thick, curly, or straight hair, there's a Mason Pearson brush suited to your specific hair type. Other brands may offer limited options or generic brushes that may not address your hair's unique requirements.
Long-Term Investment
Mason Pearson hair brushes are often considered a long-term investment in your hair care routine. Due to their exceptional quality and durability, these brushes can last for years with proper care. In contrast, some other hair brush brands may not prioritize longevity, resulting in brushes that need frequent replacement. Investing in a Mason Pearson brush can save you money in the long run and provide a reliable tool for your daily hair care routine.
Reputation and Trust
Over the years, Mason Pearson has built a strong reputation for producing reliable and effective hair brushes. Many professional hairstylists and beauty enthusiasts trust the brand and rely on its brushes for their clients and personal use. While other brands may have their own merits, Mason Pearson's longstanding reputation adds an element of trust and reliability to their products.
Personal Preference and Budget
Ultimately, choosing the best hair brush brand for you depends on personal preference and budget. While Mason Pearson offers exceptional quality, craftsmanship, and performance, it may come with a higher price tag compared to some other brands. Assess your hair care needs, consider your budget, and determine which factors are most important to you in a hair brush.
The Verdict
In the competition between Mason Pearson hair brushes and other brands, there is no definitive answer as to which is the best. It ultimately comes down to individual preferences, hair care needs, and budget. However, if you value quality, craftsmanship, and a brush that delivers excellent results, Mason Pearson is a brand worth considering.
In conclusion, Mason Pearson hair brushes distinguish themselves from other brands through their quality, unique bristle configuration, range of brush types, longevity, and trusted reputation. While other brands may have their own strengths, Mason Pearson's commitment to excellence and hair care expertise make them a top choice for those seeking a high-performance hair brush. Consider your specific hair care needs and personal preferences to determine which brand is the best fit for you.