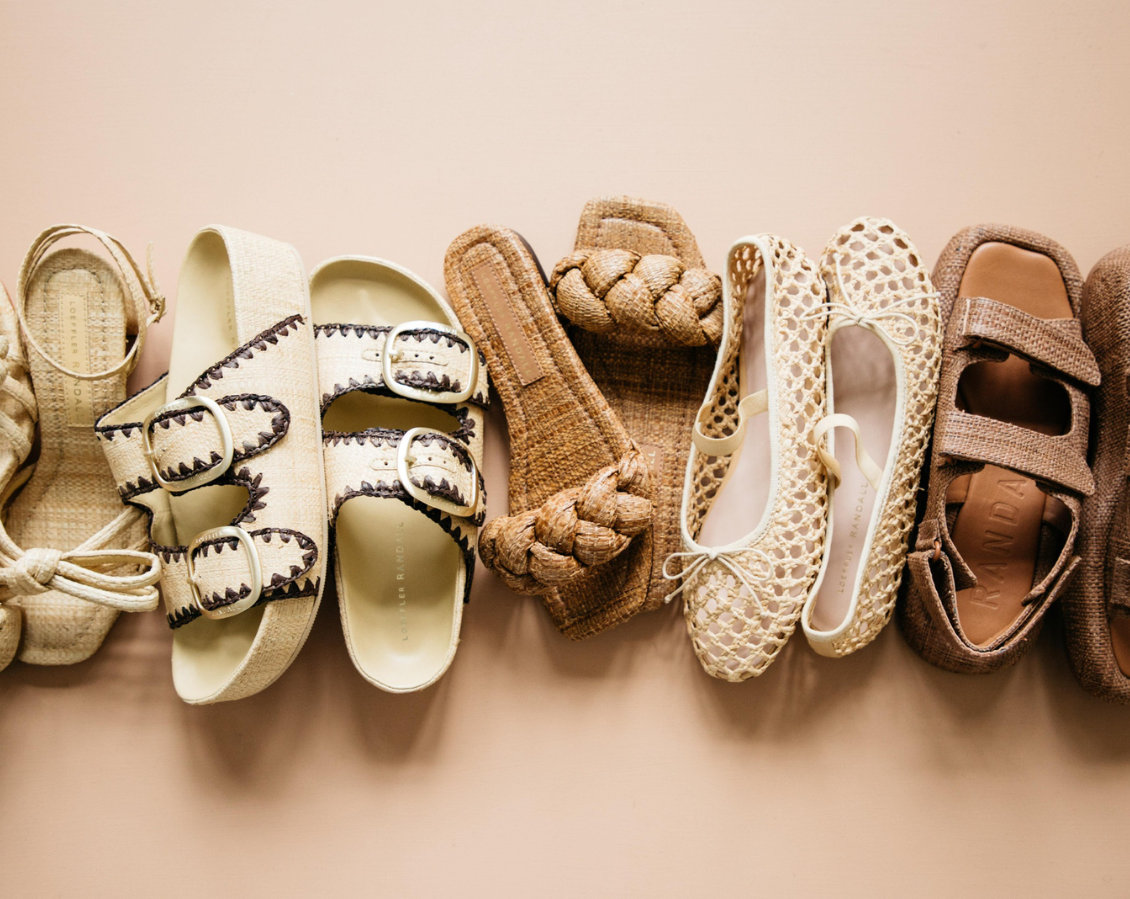 Dressing Up and Down with Loeffler Randall: How to Wear the Brand for Any Occasion
Introduction: Loeffler Randall offers a range of stylish and versatile pieces that can be dressed up or down to suit any occasion. In this blog post, we will guide you through the art of styling Loeffler Randall for different events, from casual everyday looks to formal affairs. Whether you're attending a brunch with friends, heading to the office, or preparing for a special event, we will provide you with valuable tips and inspiration on how to wear Loeffler Randall and create outfits that reflect your personal style. Let's dive into the world of Loeffler Randall fashion and discover the endless possibilities.
Effortless Casual Chic
For casual everyday looks, Loeffler Randall offers a range of options that exude effortless chicness. Pair your favorite Loeffler Randall flats or sandals with cropped jeans and a relaxed blouse for a relaxed yet stylish ensemble. Complete the look with a crossbody bag or a backpack for a touch of practicality. This outfit is perfect for running errands, meeting friends for a casual outing, or enjoying a leisurely weekend brunch.
Polished Office Attire
Loeffler Randall provides elegant choices that can elevate your office attire. Opt for a pair of their classic pumps or sleek loafers in neutral tones. Pair them with tailored trousers or a pencil skirt and a crisp button-down blouse for a polished and professional look. Complete the ensemble with a structured handbag or tote to add sophistication. This outfit will make you feel confident and empowered, whether you're attending meetings, presentations, or important work events.
Chic Evening Glamour
When it comes to formal events or special occasions, Loeffler Randall offers glamorous options to help you make a statement. Choose from their collection of stunning heels, embellished sandals, or elegant clutches. Pair their statement shoes with a sleek cocktail dress or a tailored jumpsuit for a sophisticated and glamorous look. Add the finishing touch with their embellished clutch or a metallic crossbody bag to complete the ensemble. This outfit will ensure you stand out and radiate confidence at any evening affair.
Weekend Retreats and Getaways
Loeffler Randall designs are also perfect for weekend retreats and getaways. Embrace the laid-back and relaxed vibe by opting for their comfortable and stylish flats or sandals. Pair them with a flowy maxi dress, a lightweight jumpsuit, or denim shorts and a breezy top. Don't forget to carry a spacious tote or a woven straw bag to hold all your essentials. This outfit will allow you to explore new destinations or relax by the beach in style and comfort.
Conclusion: Dressing up and down with Loeffler Randall is an art that allows you to showcase your personal style and adapt to any occasion. From effortless casual chic to polished office attire, chic evening glamour, and weekend retreats, Loeffler Randall offers versatile pieces that can be styled to suit your individual preferences.
Explore the possibilities and embrace the art of dressing with Loeffler Randall. Experiment with different combinations, mix and match various Loeffler Randall pieces to create unique and fashionable outfits for every occasion. Whether you're aiming for a relaxed and casual look, a polished and professional ensemble, or a glamorous and sophisticated outfit, Loeffler Randall has the perfect options to suit your needs.
Remember to play with accessories to enhance your outfits. Add a statement belt to cinch your waist and elevate a casual look, or layer delicate necklaces to accessorize an elegant evening outfit. Experiment with different handbags and clutches to complement your chosen Loeffler Randall shoes and complete your overall look.
When dressing up or down with Loeffler Randall, it's all about expressing your personal style and feeling confident in what you wear. Trust your instincts and have fun mixing and matching different pieces to create outfits that reflect your unique fashion sensibility.