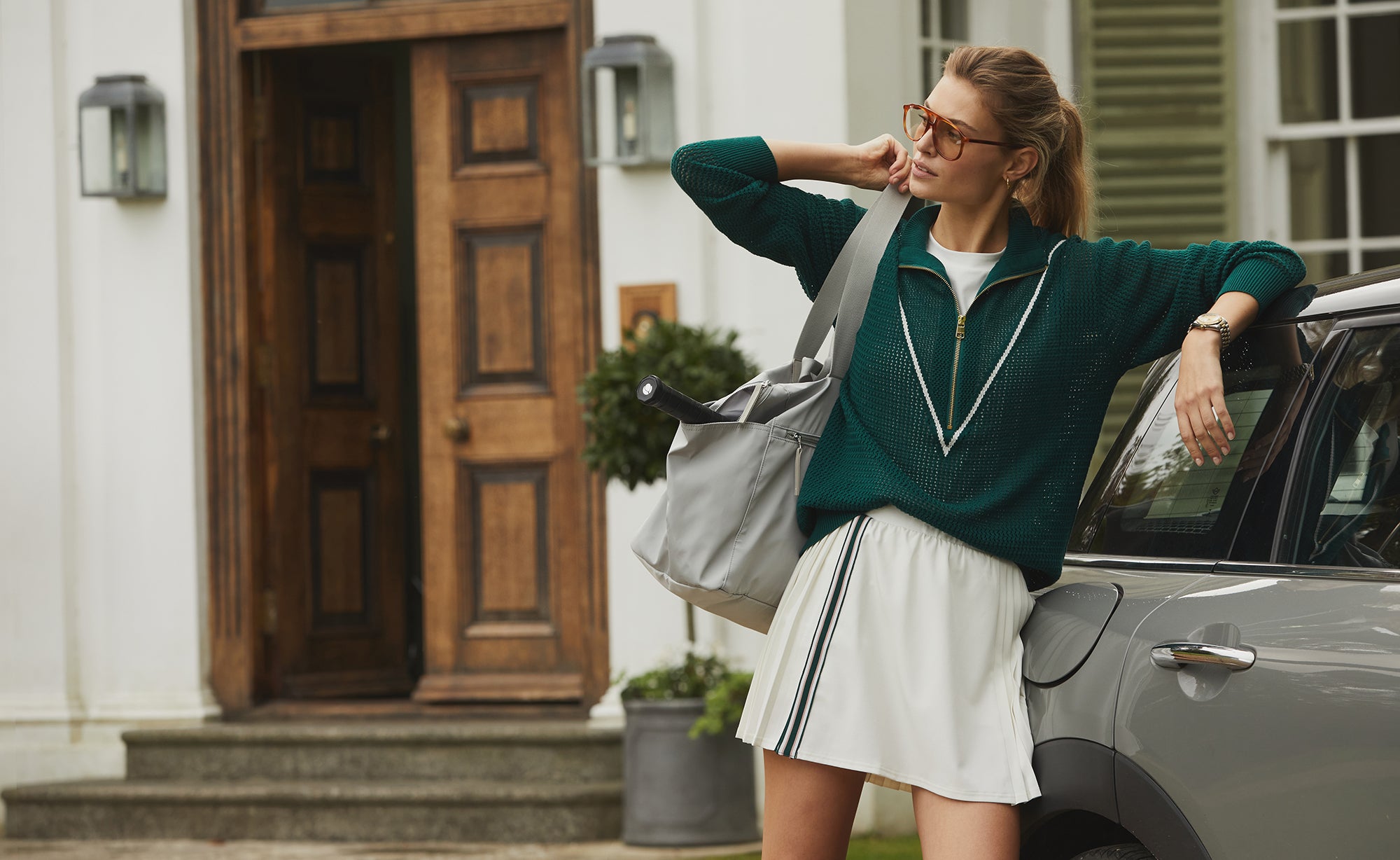 How to Create a Complete Workout Outfit with Varley Clothing and Accessories
When it comes to activewear, Varley is a brand that excels in both style and performance. With a wide range of clothing and accessories, you can create a complete workout outfit that not only looks great but also helps you perform at your best. In this blog post, we'll guide you through the process of building the ultimate workout ensemble with Varley clothing and accessories.
Start with the Perfect Leggings
The foundation of any great workout outfit is a pair of high-quality leggings. As we've discussed in previous blog posts, Varley offers a variety of leggings suited for different types of workouts. Choose a pair that complements your specific fitness routine and preferences, whether you need compression for high-intensity workouts or flexibility for yoga and Pilates.
Choose a Supportive Sports Bra
A sports bra is an essential component of your workout outfit, providing support and comfort during your exercise routine. Varley's sports bras come in various styles and support levels, allowing you to find the perfect fit for your needs. When selecting a sports bra, consider the type of workout you'll be doing and your personal preferences for support, coverage, and style.
Add a Stylish and Functional Top
Once you've chosen your leggings and sports bra, it's time to complete your outfit with a stylish and functional top. Varley offers a wide range of tops designed for various activities, from lightweight tanks and tees for high-intensity workouts to cozy sweatshirts for post-workout lounging. Consider factors like breathability, moisture-wicking properties, and the overall look you want to achieve when selecting a top.
Layer Up with Outerwear
Depending on the weather and your workout environment, you may need to add outerwear to your ensemble. Varley's collection of jackets, hoodies, and pullovers provides both style and functionality, keeping you warm and comfortable during outdoor workouts or in chilly gyms. Choose an outerwear piece that complements your leggings and top, and consider the level of warmth and coverage you need.
Select the Right Footwear
The right footwear is crucial for both comfort and performance during your workout. While Varley does not offer shoes, it's essential to choose a pair that complements your Varley outfit and meets your specific workout needs. Opt for sneakers that provide the right balance of support, cushioning, and stability for your preferred type of exercise.
Accessorize with Varley Essentials
Complete your workout outfit with Varley accessories designed to enhance your fitness experience. Consider adding a Varley water bottle to stay hydrated during your workout or a Varley yoga mat for a comfortable and stylish surface to practice on. Other accessories, such as headbands or sweatbands, can also help keep your hair and sweat in check during your exercise routine.
Mix and Match for Versatility
One of the great things about Varley clothing is the ability to mix and match different pieces for versatile workout outfits. Invest in several leggings, sports bras, tops, and outerwear pieces in coordinating colors and patterns, allowing you to create multiple ensembles for your fitness routine. This not only keeps your workout wardrobe fresh and exciting but also ensures that you always have a stylish and functional outfit ready for your next workout session.
Creating a complete workout outfit with Varley clothing and accessories is all about finding the right combination of style, functionality, and comfort. By selecting the perfect leggings, sports bra, top, outerwear, and accessories for your specific workout needs, you can build an ensemble that not only looks great but also helps you perform at your best.
Remember to consider factors such as the type of workout you'll be doing, the level of support and coverage you need, and your personal style preferences when choosing Varley clothing and accessories. With a wide range of options available, you're sure to find the perfect pieces to create a workout outfit that's uniquely yours.
And don't forget the importance of versatility in your workout wardrobe. Investing in several coordinating pieces from Varley allows you to mix and match different ensembles, keeping your workout outfits fresh and exciting. So go ahead, experiment with different combinations and enjoy the confidence that comes from looking and feeling your best during your fitness journey.