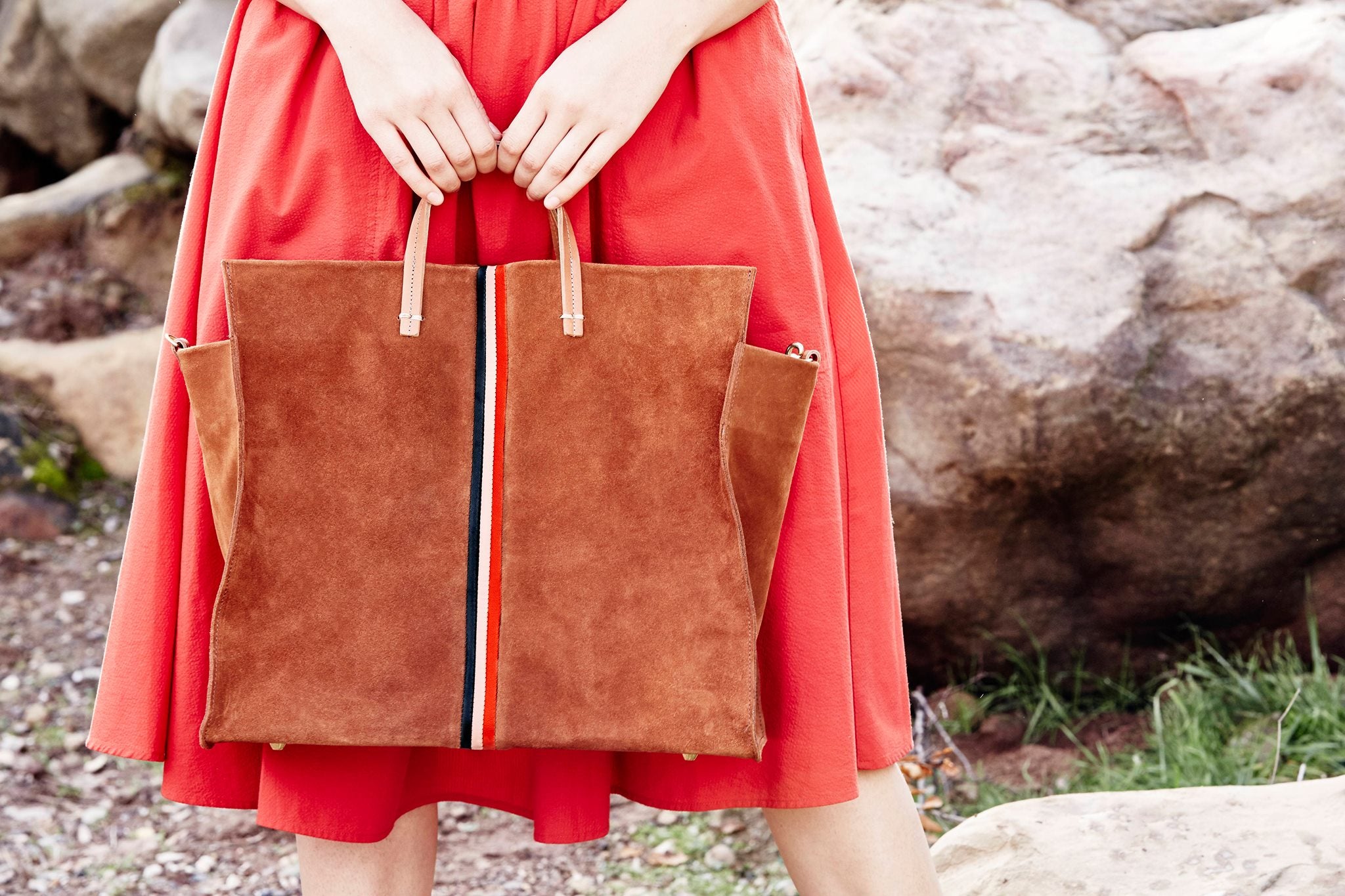 Clare V Bags: The Art of Creating Timeless and Versatile Handbags
For more than ten years, Clare V Bags has been designing and crafting exquisite handbags that are both timeless and versatile. The brand's founder, Clare Vivier, established the company in 2008, and it has since become renowned for producing stunning and practical bags that are built to endure. With a deep understanding of the modern woman's hectic lifestyle and her requirement for a bag that can keep up with her, each Clare V Bag is thoughtfully designed to cater to her needs. Whether you're headed to work or out on the town, Clare V Bags has a collection of bags that are tailored to meet your demands.
Craftsmanship and Materials
Clare V Bags are made using the finest materials and the highest level of craftsmanship. Each bag is crafted by hand in Los Angeles, ensuring that every detail is perfect. The brand is committed to using sustainable materials wherever possible, including recycled and upcycled materials. This commitment to sustainability is reflected in the brand's use of vegetable-tanned leather, which is a more eco-friendly alternative to traditional leather tanning methods.
Design and Functionality
The design of Clare V Bags is both timeless and modern, making them a perfect addition to any wardrobe. The bags are designed to be versatile, so that they can be worn with a variety of outfits and for different occasions. They are also functional, with plenty of pockets and compartments to keep all of your essentials organized.
One of the brand's most popular designs is the Simple Tote, which is a classic and versatile bag that can be worn with anything. The tote comes in a range of colors and materials, including leather and suede, so you can find the perfect one to suit your style.
Another popular design is the Midi Sac, which is a smaller bag that is perfect for when you don't need to carry as much. The bag features a crossbody strap, so you can wear it hands-free, and it also has a zippered pocket to keep your valuables secure.
Timeless and Versatile
One of the things that sets Clare V Bags apart from other handbag brands is their commitment to creating timeless and versatile designs. The brand doesn't follow trends or fads, instead focusing on creating designs that will stand the test of time. This means that when you invest in a Clare V Bag, you can be sure that it will still be in style for years to come.
Versatility is also key to the brand's design philosophy. Clare V Bags are designed to be worn with a variety of outfits and for different occasions. This means that you can carry your Clare V Bag to work, to brunch with friends, or even on a weekend getaway.
Sustainability
As mentioned earlier, sustainability is an important part of Clare V Bags' brand ethos. The brand is committed to using sustainable materials and production methods wherever possible. This includes using recycled and upcycled materials, as well as vegetable-tanned leather.
In addition to this, the brand also supports various social and environmental causes. For example, they have partnered with Every Mother Counts, a non-profit organization that works to improve maternal health care around the world.
Clare V Bags are the perfect choice for anyone looking for a timeless and versatile handbag that is made to last. With their commitment to sustainability, high-quality craftsmanship, and functional designs, it's easy to see why the brand has become so popular over the years. Whether you're looking for a classic tote, a sleek crossbody bag, or something in between, there's a Clare V Bag that's perfect for you.