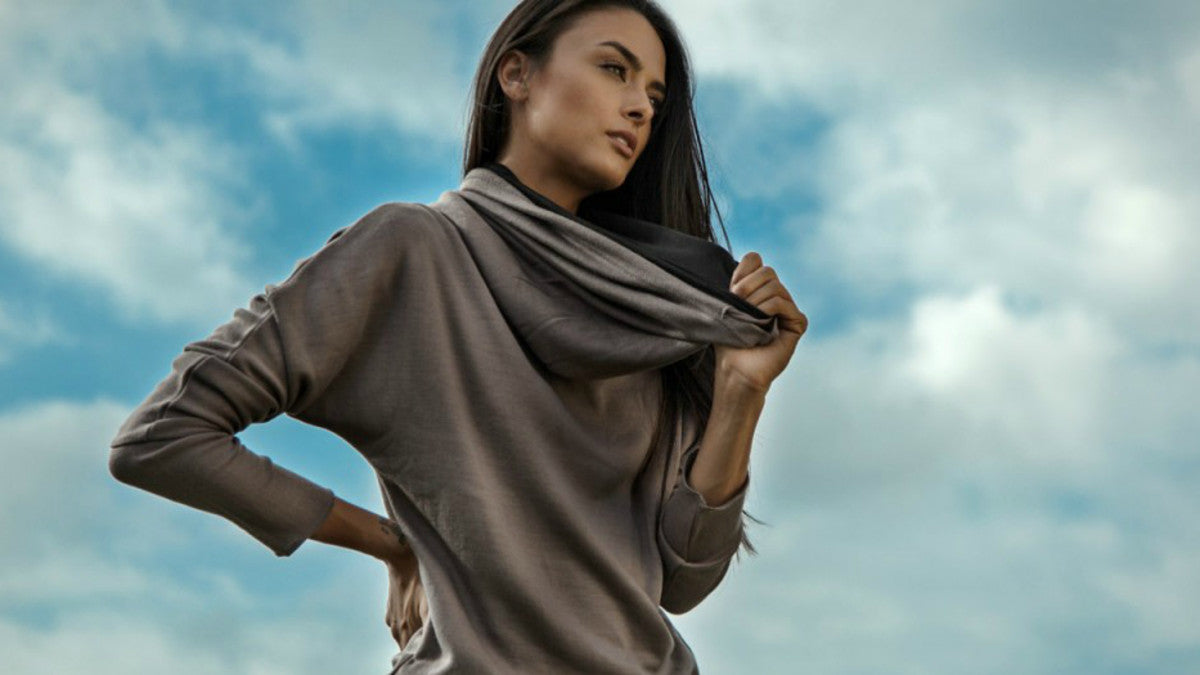 Celebrity Fitness Fashion: Influencers Embrace Varley's Stylish Athleisure
In the modern world, the lines between fashion and fitness have become increasingly blurred, leading to the rise of activewear as a prominent trend. This shift has been further fueled by the influence of celebrity influencers who seamlessly blend their active lifestyles with fashion-forward choices. Among the brands that have gained recognition in this realm is Varley, renowned for its stylish and performance-driven activewear. In this blog post, we'll delve into the world of celebrity fitness fashion and how influencers are wholeheartedly embracing Varley's athleisure, reshaping the way we perceive workout attire.
The Intersection of Fashion and Fitness
The concept of athleisure represents a cultural shift in the way we dress. No longer confined to the gym, activewear has found its place in everyday life, transcending traditional boundaries. This transformation has been accentuated by the presence of celebrity influencers, individuals with substantial online followings who inspire millions with their fashion choices, workout routines, and lifestyle habits.
Celebrity Influencers: Shaping Fashion Trends
Social media platforms such as Instagram, TikTok, and YouTube have transformed the way we discover and consume content. Celebrity influencers, from A-list actors to fitness gurus, have harnessed the power of these platforms to connect with their audiences on a personal level. Their workout regimens, style preferences, and endorsements influence the way we perceive fashion and fitness, making them key players in the ever-evolving landscape of trends.
Varley: Merging Style and Performance
At the heart of the celebrity fitness fashion movement is Varley, a brand that effortlessly marries style and performance in its activewear. Varley's collections are characterized by their fashion-forward designs, use of premium materials, and meticulous attention to detail. Whether it's a sleek sports bra, form-fitting leggings, or a trendy hoodie, Varley's pieces are designed to empower individuals to embrace their active lifestyles while looking chic.
Influencers and Varley: A Perfect Fit
Celebrities and fitness influencers alike have been quick to embrace Varley's athleisure as a staple in their wardrobes. The brand's versatile range of pieces seamlessly integrates into the routines and styles of influencers, serving as a canvas for self-expression. Varley's activewear is not just workout gear; it's a symbol of their commitment to fitness, well-being, and a fashion-conscious lifestyle.
Shay Mitchell: Athleisure Icon
Actress and entrepreneur Shay Mitchell is a shining example of an influencer who embodies the spirit of Varley's athleisure. Her Instagram feed is replete with snapshots of her active lifestyle, often featuring Varley pieces. From yoga poses to intense workouts, Shay effortlessly showcases the brand's versatility, proving that Varley's activewear is a reliable companion for every fitness endeavor.
Joan Smalls: Effortless Elegance
Supermodel Joan Smalls is another advocate of Varley's athleisure who effortlessly infuses elegance into her fitness fashion. Her ability to pair Varley sports bras with chic joggers or leggings demonstrates how the brand's pieces can seamlessly transition from workout sessions to coffee dates or errands. Joan's choice of Varley speaks to the brand's universal appeal and adaptability.
Alessandra Ambrosio: Casual Sophistication
Former Victoria's Secret Angel Alessandra Ambrosio embodies casual sophistication in her approach to fitness fashion. Alessandra's affinity for Varley's activewear is evident in her social media posts, where she showcases the brand's leggings, tops, and jackets in a way that exudes both comfort and style. Her endorsement of Varley reinforces the brand's position as a go-to for those seeking fashion-forward activewear.
The Influencer Effect: Celebrity Endorsement
The influence of celebrities and fitness influencers goes beyond mere admiration; it significantly impacts consumer choices. When these influential figures showcase their Varley outfits, they create aspirational content that resonates with their followers. The authenticity of these endorsements builds a sense of trust and credibility, inspiring consumers to explore Varley's collections for themselves.
Celebrity Styling Tips: Varley Athleisure
Elevate your activewear game with insights from influencers who showcase the art of styling Varley pieces for versatile and chic ensembles.
Layering with Varley: Discover how expert stylists emphasize the art of layering Varley pieces to effortlessly transition from workout sessions to casual outings, all while maintaining a fashionable edge.
Mixing Patterns and Textures: Unlock the creativity within you by experimenting with a variety of Varley patterns and textures. Learn how to create a dynamic ensemble that's sure to turn heads wherever you go.
Accessorizing with Confidence: Embrace your unique style by learning from fashion-forward influencers who accessorize Varley activewear with confidence. Unearth the power of statement pieces to add a personal touch to your look.
Travel-Friendly Ensembles: Get inspired by those who know how to balance comfort and style. Explore tips on curating travel-friendly Varley outfits that ensure you're ready for any journey, whether it's a city exploration or a weekend getaway.
Boho Chic Vibes: If you're drawn to bohemian aesthetics, take a cue from influencers who effortlessly blend Varley pieces into their boho-inspired outfits. Learn how to achieve that relaxed yet stylish look that captures your individuality.
Varley's Ongoing Collaboration with Influencers
Varley's synergy with influencers extends beyond the endorsement stage. The brand collaborates with influencers to curate limited-edition collections that reflect their unique styles. These partnerships result in activewear lines that resonate with a diverse range of tastes and preferences. Varley's commitment to working closely with influencers underscores the brand's dedication to providing activewear that not only meets the functional needs of fitness enthusiasts but also aligns with the latest fashion trends.
Discover Varley's stylish athleisure collection as embraced by celebrity influencers. Shop now at Prefontaine and embody the perfect blend of fitness and fashion!