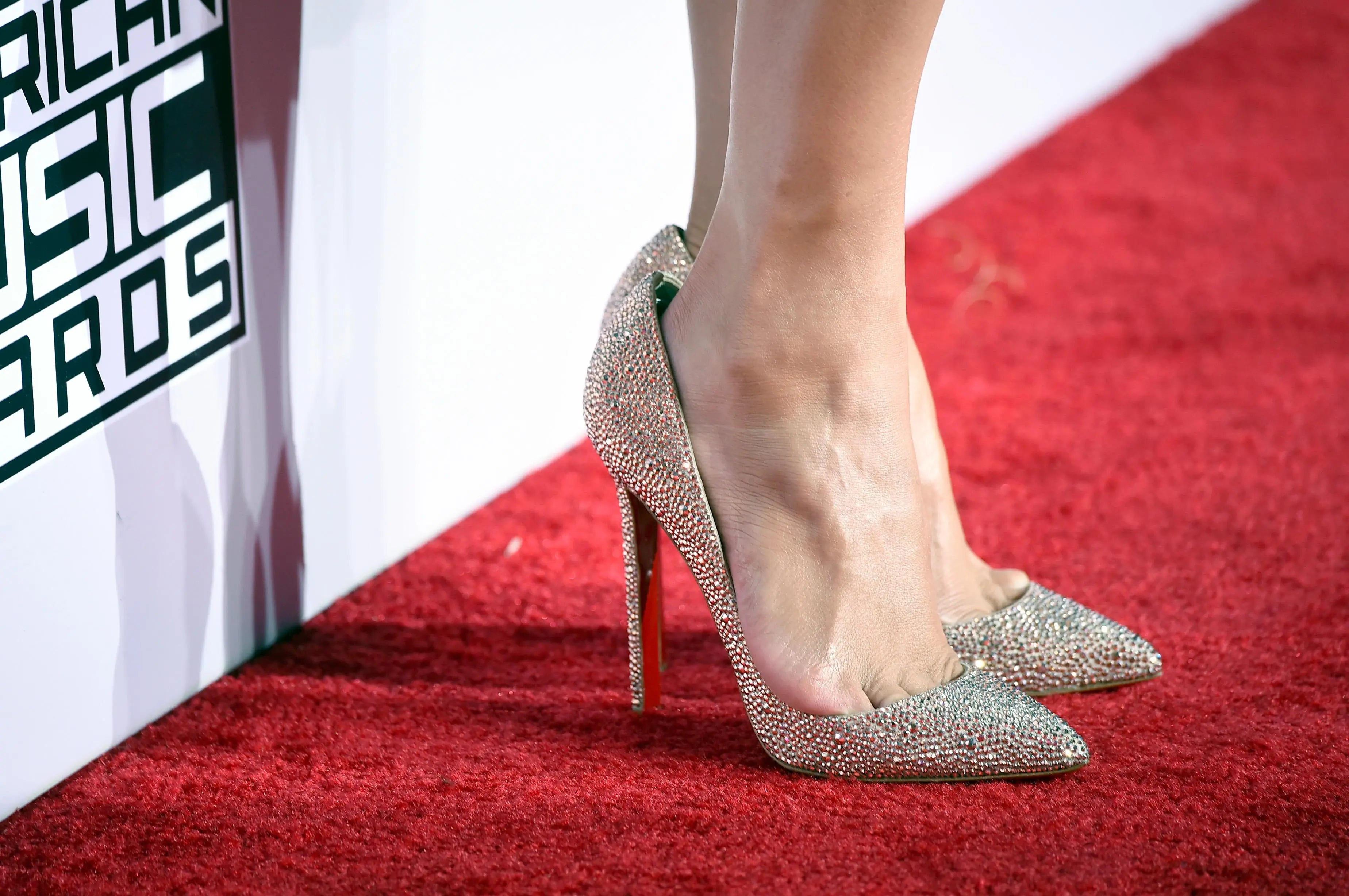 Celebrity Favorites: Celebrities Spotted in Pedro Garcia Shoes
In the sprawling metropolis of the fashion world, certain brands resonate deeply with discerning audiences, consistently catching the eyes of onlookers. One such brand is Pedro Garcia, a name synonymous with a blend of legacy, craftsmanship, and style. The brand, with its near-century-old legacy, continues to woo Hollywood's crème de la crème. Let's journey further into the world of Pedro Garcia shoes, unraveling the stories behind its ever-increasing celebrity following.
The Enigmatic Allure of Pedro Garcia
Before we delve deeper into the celebrities who are bewitched by Pedro Garcia, it's essential to understand the brand's allure. It's not just about the shoe; it's about the story each pair tells, a tale of dedication that began in 1925 with Garcia's grandfather. A tale that still echoes in the bustling corridors of their factory in Elda, Spain. This dedication is translated into every curve, stitch, and texture of the shoes that find their way into some of the most high-end retailers.
Lea Michele: An Epitome of Street-Chic
Starting with the 'Glee' star, Lea Michele's Manhattan escapade was nothing short of a fashion masterstroke. The Frame Denim boyfriend jeans and the lace-detailed neckline of her white tank top were just the tip of the iceberg. Her choice of Pedro Garcia shoes not only complemented her attire but also seamlessly blended comfort with the bustling energy of Manhattan's streets. It's a testament to how Pedro Garcia, as a brand, can elevate an everyday look into something extraordinary.
The Diverse Celebrity Canvas
From Hollywood legends to modern trendsetters, Pedro Garcia's allure spans across various styles, as evidenced by its diverse celebrity clientele. Here's a deeper look into how these stars incorporate the brand into their distinct fashion narratives:
Mary-Kate Olsen: The ever-trendsetting Olsen, known for her eclectic and bohemian style, finds a match in Pedro Garcia. The shoes, with their unique designs and finishes, resonate with her avant-garde fashion choices, adding a touch of refined craftsmanship to her ensemble.
Jennifer Aniston: Renowned for her minimalist and timeless style, Aniston's preference for Pedro Garcia shoes is a testament to the brand's ability to appeal to the classics. Whether it's a red carpet event or a casual day out, Aniston's trust in the brand's understated elegance is evident.
Whitney Port: As a fashion designer herself, Port's inclination towards Pedro Garcia speaks volumes about the brand's design ethos. The blend of contemporary designs with age-old craftsmanship finds a fan in Port, who often pairs these shoes with both casual and formal attires.
Azealia Banks: The vibrant and bold world of hip-hop might seem poles apart from the quiet elegance of Pedro Garcia, but Azealia Banks bridges this gap. The rapper's choice showcases the brand's versatility, proving that it caters not just to the chic and elegant, but also to the bold and audacious.
Lana Del Rey: The vintage-loving songstress, with her ethereal style, often leans towards Pedro Garcia to add a touch of modernity to her retro looks. It's a harmonious blend of the past and present, a dance between eras.
Drew Barrymore: Ever-evolving and always unpredictable, Barrymore's style journey has been a delight for fashion enthusiasts. Through her phases and moods, one constant has been her love for Pedro Garcia, highlighting the brand's adaptability.
Emily Blunt and Sarah Jessica Parker: Both these stars, with their unique style statements, have often been seen in Pedro Garcia shoes. From red carpet galas to intimate soirées, the brand's presence in their wardrobes showcases its wide-ranging appeal.
The Final Note
Pedro Garcia isn't just about footwear; it's a narrative of passion, legacy, and evolution. The brand's footprint in the world of celebrities underscores its universal charm. From the quiet streets of Elda, Spain, to the bustling boulevards of Hollywood, Pedro Garcia continues to tread confidently, leaving an indelible mark in the sands of time. The celebrity endorsements aren't mere business transactions but heartfelt testimonials to a brand that promises—and delivers—unwavering quality and style.
Discover the magic of Pedro Garcia for yourself at Prefontaine and step into a world of timeless elegance and unmatched craftsmanship.