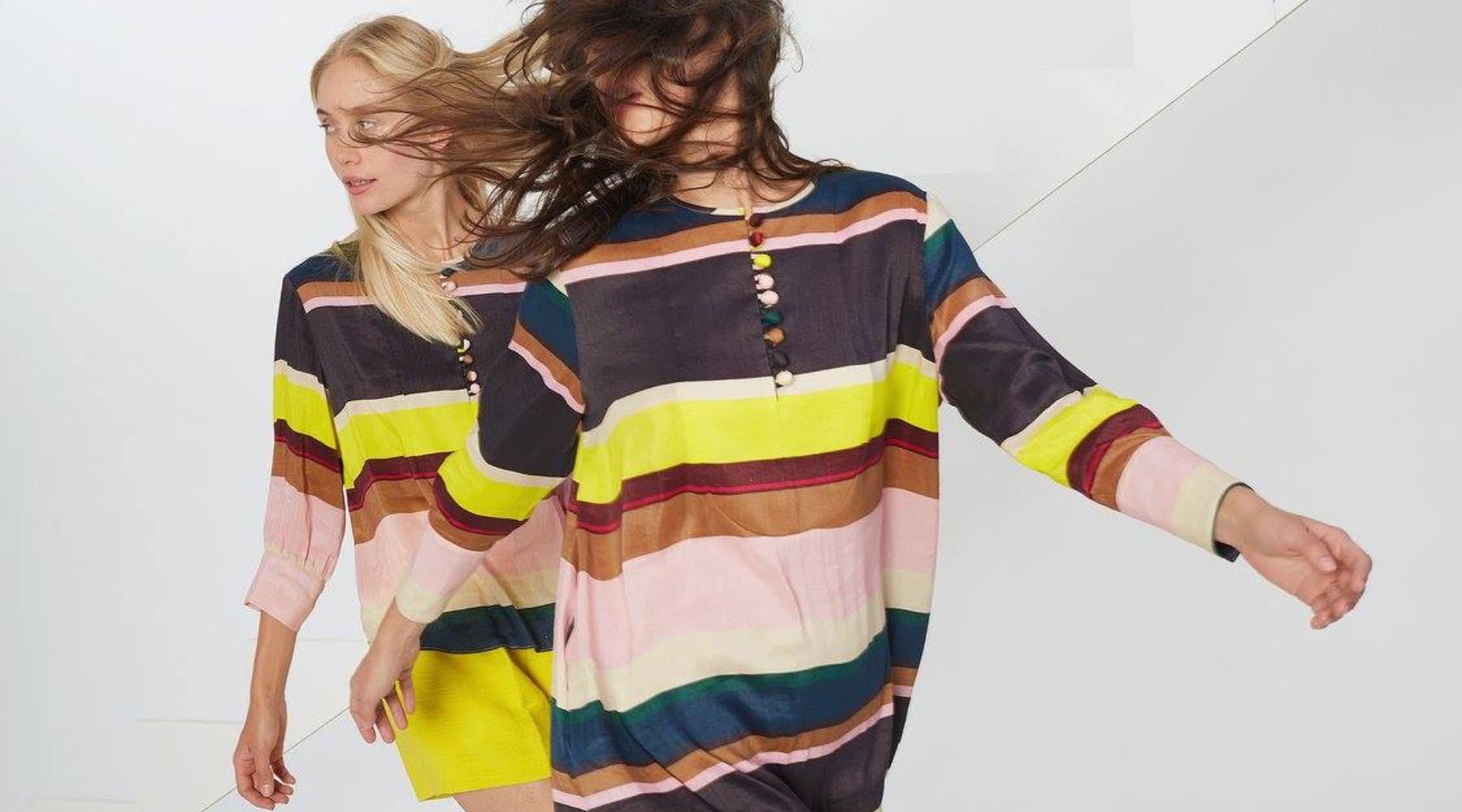 Apiece Apart: The Art of Creating Versatile and Sustainable Fashion
Over the past few years, sustainable fashion has become a pressing issue in the fashion industry. Consumers are becoming more aware of the environmental impact of their purchasing decisions and are looking for brands that prioritize sustainability. Apiece Apart is a brand that has been leading the way in sustainable fashion by creating versatile and sustainable pieces that empower modern women to dress with confidence while minimizing their environmental impact. Apiece Apart believes in designing clothing that is not only functional and stylish but also eco-friendly and long-lasting. Their philosophy is rooted in the idea that fashion should be sustainable and responsible, without compromising on aesthetics. In this article, we will explore Apiece Apart's approach to sustainable fashion, their use of eco-friendly fabrics and materials, their commitment to slow fashion, and how they empower women through their clothing.
The Key to Sustainability: Versatility
Apiece Apart believes that versatility is the key to creating sustainable fashion. By designing pieces that can be worn in multiple ways, they reduce the need for consumers to purchase additional items, which in turn reduces waste and saves resources. This approach also encourages consumers to invest in high-quality pieces that will last for years, rather than disposable fast-fashion items that quickly go out of style.
Apiece Apart's Sustainable Fabric and Materials
Another key aspect of Apiece Apart's commitment to sustainability is their use of eco-friendly fabrics and materials. They carefully source materials that are low impact, such as organic cotton, linen, and Tencel. They also use recycled fabrics, which reduce the need for virgin materials. Additionally, they work with suppliers who prioritize ethical and sustainable practices, ensuring that their entire supply chain is as sustainable as possible.
Slow Fashion Philosophy
Apiece Apart is a brand that practices slow fashion, which means they prioritize quality and longevity over speed and quantity. They produce their pieces in limited quantities, and they don't follow traditional fashion seasons, instead releasing new pieces when they are ready. This approach allows them to take the time to create high-quality, timeless pieces that will last for years and won't go out of style.
Empowering Women through Clothing
Apiece Apart also believes in empowering women through their clothing. They design pieces that are comfortable, functional, and versatile, allowing women to feel confident and empowered in their everyday lives. Additionally, they partner with organizations that empower women, such as the Women's Earth Alliance, which supports women's leadership in environmental sustainability.
Apiece Apart in Action
One of the ways that Apiece Apart puts their sustainability philosophy into practice is through their "Uniform" collection. This collection features a set of pieces that can be mixed and matched to create a variety of outfits. The pieces are designed to be worn year-round, making them versatile and reducing the need for additional clothing items. Additionally, the collection is made from sustainable fabrics such as organic cotton, linen, and Tencel.
Apiece Apart's Contribution to the Fashion Industry
Apiece Apart has not only made a significant contribution to the sustainable fashion movement but also to the fashion industry as a whole. By prioritizing versatile and long-lasting pieces, they have shifted the industry's focus from fast fashion to slow fashion. Their commitment to using sustainable fabrics and materials has encouraged other fashion brands to do the same. They have also shown that fashion can be both ethical and fashionable, and that sustainability does not have to come at the expense of aesthetics.
Apiece Apart also works to reduce waste through their recycling program. They encourage customers to send back their gently used Apiece Apart pieces, which are then resold or donated to charity. This program helps to reduce waste and extend the life of their clothing.
Sustainable Fashion for a Better Future
Apiece Apart is a brand that is committed to creating sustainable fashion for modern women. By designing versatile pieces, using sustainable fabrics and materials, practicing slow fashion, and empowering women through their clothing, they are making a positive impact on the fashion industry. Through their actions, they are showing that it is possible to create beautiful, functional clothing that is also sustainable and ethical.