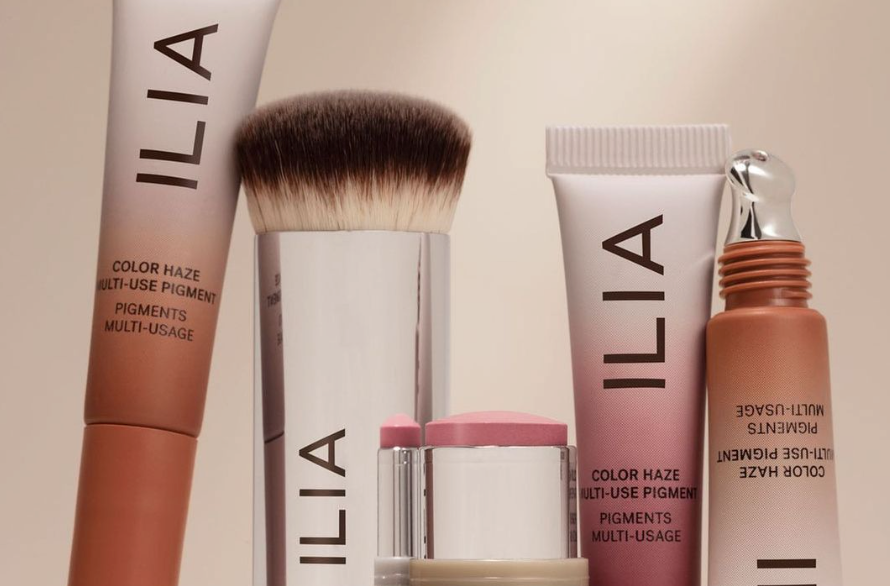 How to Achieve the Perfect Summer Glow with Ilia Beauty's Natural Makeup Collection
Summer is synonymous with glowing skin, and with Ilia Beauty's natural makeup collection, you can achieve a radiant summer look that is not just beautiful but also kind to your skin and the environment. Here's how to create that perfect summer glow.
Prep Your Skin: Ilia True Skin Radiant Priming Serum
Start with a fresh, clean face and then apply the Ilia True Skin Radiant Priming Serum. This serum hydrates, firms, and smooths your skin while creating a radiant base for makeup, setting the stage for a naturally glowing complexion.
Even Out Your Complexion: Ilia True Skin Serum Foundation
Next, use the Ilia True Skin Serum Foundation to even out your complexion. This foundation is a skincare-makeup hybrid that offers a radiant finish while nourishing your skin. Apply it with a foundation brush or fingertips for a smooth, natural look.
Highlight Your Features: Ilia Illuminator
For the sun-kissed glow, apply the Ilia Illuminator on the high points of your face — your cheekbones, brow bones, the bridge of your nose, and your cupid's bow. Its buttery formula melts into the skin, leaving a soft, luminous glow.
Add a Flush of Color: Ilia Multi-Stick
Give your cheeks a natural-looking flush with the Ilia Multi-Stick. It's a versatile product that can be used on cheeks, lips, and even eyes, providing a beautiful color payoff that enhances your summer glow.
Enhance Your Eyes: Ilia Mascara
Finish your look with a few swipes of Ilia Mascara. Choose from their volumizing or lengthening formulas to accentuate your lashes. Their nourishing formula ensures your lashes stay healthy and strong.
Protect Your Skin: Ilia Super Serum Skin Tint SPF 40
Finally, don't forget the SPF! Ilia Super Serum Skin Tint SPF 40 provides light coverage and broad-spectrum SPF protection, perfect for summer days out in the sun.
Conclusion
Achieving the perfect summer glow is easy with Ilia Beauty's natural makeup collection. These products not only enhance your natural beauty but also nourish your skin and protect it from harmful UV rays. So go ahead, let your skin bask in the summer glow, knowing it's healthy, protected, and radiant.
Join us on Prefontaine Shop's blog for more tips and guides on making the most of your beauty routine, and remember: true beauty radiates from within, but a little natural makeup can give it a nice boost.