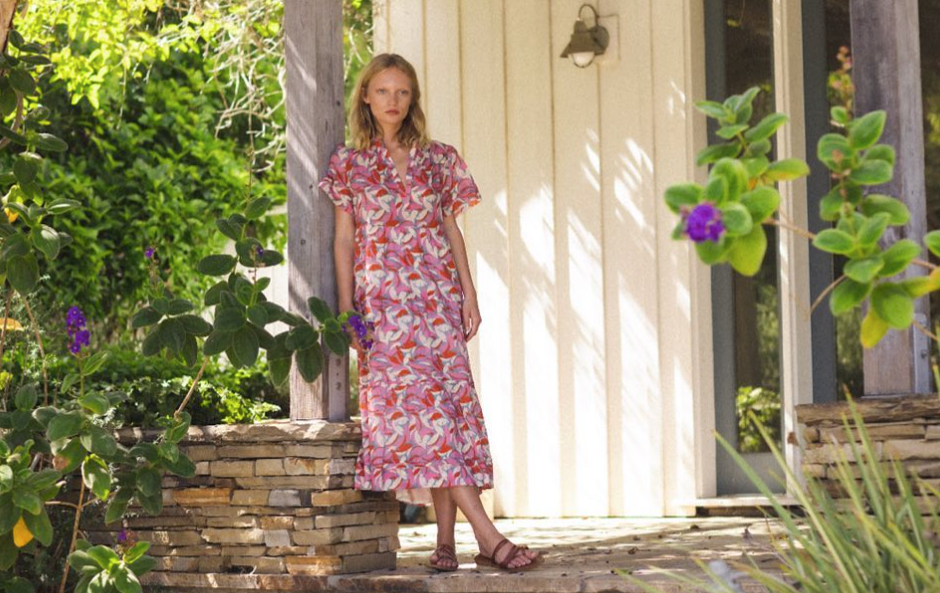 The Versatility of Floral Midi Dresses: From Casual to Dressy
Introduction: Floral midi dresses are a timeless wardrobe staple that can be styled in various ways for different occasions. Whether you're going for a casual day out or dressing up for a special event, these dresses offer endless versatility and effortless style. In this blog post, we explore the flexibility of floral midi dresses and provide you with styling tips and outfit ideas to help you create stunning looks that seamlessly transition from casual to dressy.
Casual Chic
Floral midi dresses are perfect for creating casual chic outfits. Pair a floral midi dress with a denim jacket and sneakers for a relaxed daytime look. The combination of the feminine floral print and the laid-back vibe of the denim jacket creates a stylish contrast. Add some accessories like a straw hat and a crossbody bag to complete the effortless and chic ensemble.
Effortlessly Elegant
When it comes to dressier occasions, floral midi dresses can easily be elevated to achieve an effortlessly elegant look. Opt for a dress with a refined floral pattern and pair it with strappy heels and delicate jewelry. Consider adding a belt to cinch in the waist and enhance your silhouette. A sleek clutch and a statement necklace can further enhance the sophistication of the ensemble, making it perfect for a cocktail party or a wedding reception.
Office-Ready
Floral midi dresses can also be styled for a professional setting. Choose a dress with a more subdued floral print in muted tones and pair it with a tailored blazer and pointed-toe heels. This combination strikes the right balance between femininity and professionalism. Complete the look with a structured tote bag and minimalistic jewelry. You'll feel confident and stylish as you conquer your workday with grace.
Bohemian Vibes
For a bohemian-inspired look, opt for a floral midi dress with a relaxed silhouette and flowy fabric. Layer a lightweight cardigan or a crochet vest over the dress and add some ankle boots or sandals. Accessorize with a wide-brimmed hat, a fringe bag, and some stacked bracelets to embrace the free-spirited boho aesthetic. This ensemble is perfect for music festivals, outdoor gatherings, or a relaxed weekend brunch.
Conclusion: Floral midi dresses are a versatile and timeless choice that can effortlessly take you from casual to dressy. Whether you're aiming for a casual chic look, an effortlessly elegant ensemble, an office-ready outfit, or a bohemian vibe, these dresses can be styled to suit any occasion. Experiment with different accessories, layering pieces, and footwear to create your own unique style. Embrace the versatility of floral midi dresses and let them become a key piece in your wardrobe, allowing you to effortlessly transition between various settings with style and grace.