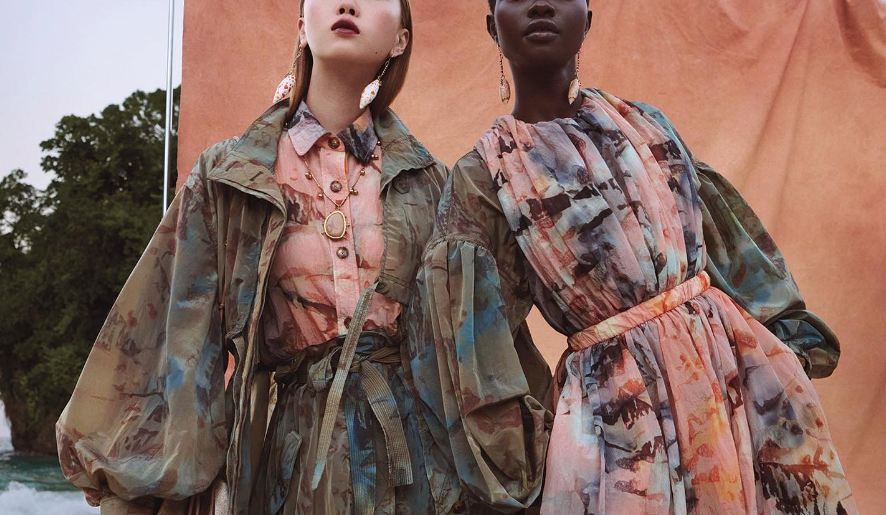 Ulla Johnson's Unique Design Aesthetic: Bohemian, Romantic, and Whimsical
Introduction to Ulla Johnson's Design Philosophy
Ulla Johnson has carved a niche in the fashion world with her unique design aesthetic, which seamlessly combines bohemian sensibilities, romantic allure, and whimsical charm. Her collections exude a sense of wanderlust, femininity, and effortless elegance. Let's delve into the elements that define Ulla Johnson's unique design aesthetic and make her creations truly stand out.
Bohemian Spirit: Embracing Free-Spirited Style
Ulla Johnson's designs encapsulate the essence of bohemian style. Drawing inspiration from the free-spirited and unconventional, her pieces feature relaxed silhouettes, flowing fabrics, and effortless layering. The bohemian influence is seen in the use of earthy tones, intricate embroidery, and eclectic prints. Ulla Johnson effortlessly blends comfort and style, creating garments that embrace a carefree and adventurous spirit.
Romantic Details: A Touch of Feminine Elegance
Romanticism is a recurring theme in Ulla Johnson's designs. Delicate ruffles, intricate lacework, and soft draping are just a few of the romantic details that adorn her creations. Ulla Johnson embraces femininity by incorporating these elements into her garments, evoking a sense of timeless beauty and graceful allure. The romantic aesthetic adds a touch of ethereal charm to her collections, making them truly enchanting.
Whimsical Flourishes: Playful and Imaginative Accents
Ulla Johnson's designs are often characterized by whimsical flourishes that ignite the imagination. From unexpected prints to unique embellishments, these playful accents add a sense of whimsy to her creations. Whether it's a whimsical pattern inspired by nature or a carefully crafted detail that sparks joy, Ulla Johnson's designs exude a sense of wonder and fantasy.
Textures and Fabrics: Tactile Delights
Ulla Johnson pays meticulous attention to textures and fabrics, adding depth and tactile delight to her designs. Luxurious materials such as silk, chiffon, velvet, and lace create a sense of opulence and enhance the overall aesthetic. From the soft touch of a flowing dress to the intricate handwork of embroidered details, Ulla Johnson's designs invite touch and create a sensory experience for the wearer.
Effortless Elegance: The Ulla Johnson Signature Style
What sets Ulla Johnson's unique design aesthetic apart is the effortless elegance that permeates her collections. The combination of bohemian, romantic, and whimsical elements is carefully balanced to create a refined yet relaxed style. Ulla Johnson's designs allow women to feel beautiful and confident while embracing their individuality. Her signature style exudes a sense of effortlessness and sophistication that is instantly recognizable.
Versatility and Timelessness: Wardrobe Staples
Despite the ethereal and whimsical nature of her designs, Ulla Johnson creates pieces that stand the test of time. The versatility of her garments allows them to seamlessly transition from day to night, from casual to formal occasions. Ulla Johnson's pieces become timeless wardrobe staples that can be cherished and worn for years to come, reflecting her commitment to sustainable and conscious fashion.
In conclusion, Ulla Johnson's unique design aesthetic is a harmonious blend of bohemian sensibilities, romantic allure, and whimsical charm. Her creations capture the spirit of free-spirited style, feminine elegance, and imaginative playfulness. With a focus on textures, effortless elegance, and timeless versatility, Ulla Johnson has established herself as a designer who inspires and empowers women to embrace their individual style and celebrate their innate beauty.