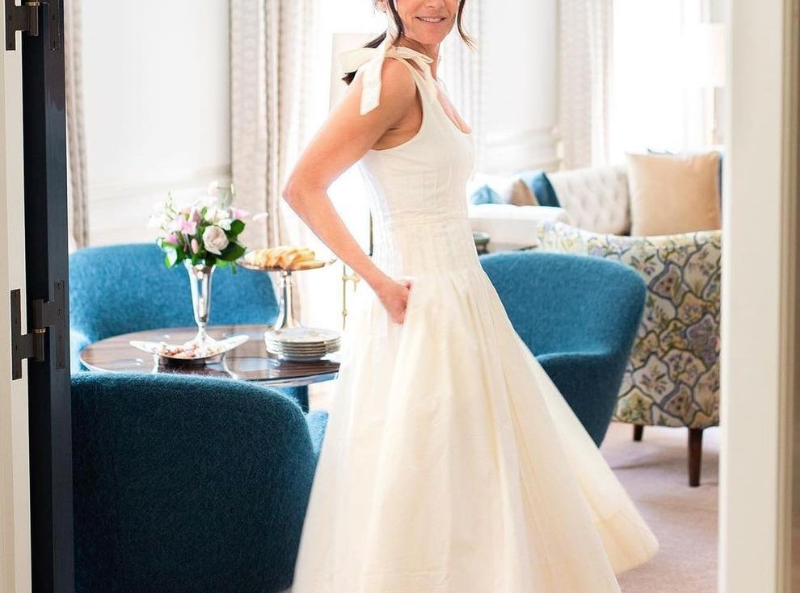 How to Style Hunter Bell Pieces for Different Occasions
Introduction: Hunter Bell's designs offer endless possibilities when it comes to creating stylish and sophisticated looks for various occasions. This blog post provides valuable insights and styling tips to help you make the most of your Hunter Bell pieces. Whether you're attending a casual outing, a formal event, or anything in between, unleash your creativity and elevate your style with the elegant and contemporary designs of Hunter Bell.
Casual Outings
For casual outings, embrace the effortlessly chic appeal of Hunter Bell's designs. Pair a flowy blouse with high-waisted jeans and ankle boots for a stylish yet comfortable look. Opt for a playful printed dress and sandals for a relaxed and feminine vibe. Layer a lightweight cardigan over a camisole and tailored pants for a sophisticated twist. Hunter Bell's pieces effortlessly transition from day to night, allowing you to feel confident and fashionable in any casual setting.
Work or Professional Events
Make a statement at work or professional events with Hunter Bell's polished and refined pieces. Opt for a tailored blazer and matching trousers for a powerful and sophisticated ensemble. Pair a classic button-down blouse with a pencil skirt for a timeless and elegant look. Complete your outfit with sleek pumps and minimal accessories for a professional touch. Hunter Bell's designs embody contemporary professionalism, empowering you to exude confidence and style in any work-related setting.
Special Occasions
When it comes to special occasions, Hunter Bell's designs shine with their elegant and captivating allure. For a cocktail party, choose a figure-flattering dress with intricate details, such as lace or embellishments. Accessorize with statement jewelry and heels to elevate your look. For a formal event, opt for a floor-length gown in a rich fabric, such as silk or satin. Complete your ensemble with a sleek updo and elegant accessories to exude timeless glamour. Hunter Bell's pieces are designed to make you feel like a true standout on any special occasion.
Weekend Getaways
Hunter Bell's designs are perfect for weekend getaways, allowing you to showcase your personal style while being comfortable and chic. Pack a versatile maxi dress that can be dressed up with heels for a dinner out or dressed down with sandals for a daytime excursion. Combine a lightweight blouse with tailored shorts and sneakers for a casual yet stylish look. Hunter Bell's pieces effortlessly capture the essence of relaxed sophistication, making them ideal for weekend escapes.
Evening Events
For glamorous evening events, turn heads with Hunter Bell's striking designs. Opt for a sleek jumpsuit with a plunging neckline for a modern and sophisticated look. Choose a statement-making gown with a unique silhouette or bold color to make a memorable entrance. Pair your ensemble with elegant heels and minimalistic jewelry to let the dress shine. Hunter Bell's pieces are designed to make you feel like the epitome of elegance and grace at any evening event.
Conclusion: Hunter Bell's designs offer versatility and elegance, allowing you to style them effortlessly for different occasions. From casual outings to formal events, embrace the creative possibilities and unleash your personal style with Hunter Bell's contemporary and sophisticated pieces. With attention to detail and timeless appeal, Hunter Bell empowers you to exude confidence and make a statement wherever you go.
Remember, the key to styling Hunter Bell pieces for different occasions is to let the garments shine while adding your personal touch. Experiment with accessories, footwear, and hairstyles to create looks that reflect your individuality and complement the elegance of Hunter Bell's designs.
Whether you're attending a casual gathering, a work function, a special occasion, a weekend getaway, or an evening event, Hunter Bell's pieces offer endless styling possibilities. Let your creativity soar and embrace the versatility of these elegant and contemporary designs.
Explore the exquisite craftsmanship, flattering silhouettes, and attention to detail that define Hunter Bell's collections. With her impeccable taste and keen eye for fashion, she has curated a line of clothing that empowers women to feel confident, feminine, and modern in every setting.