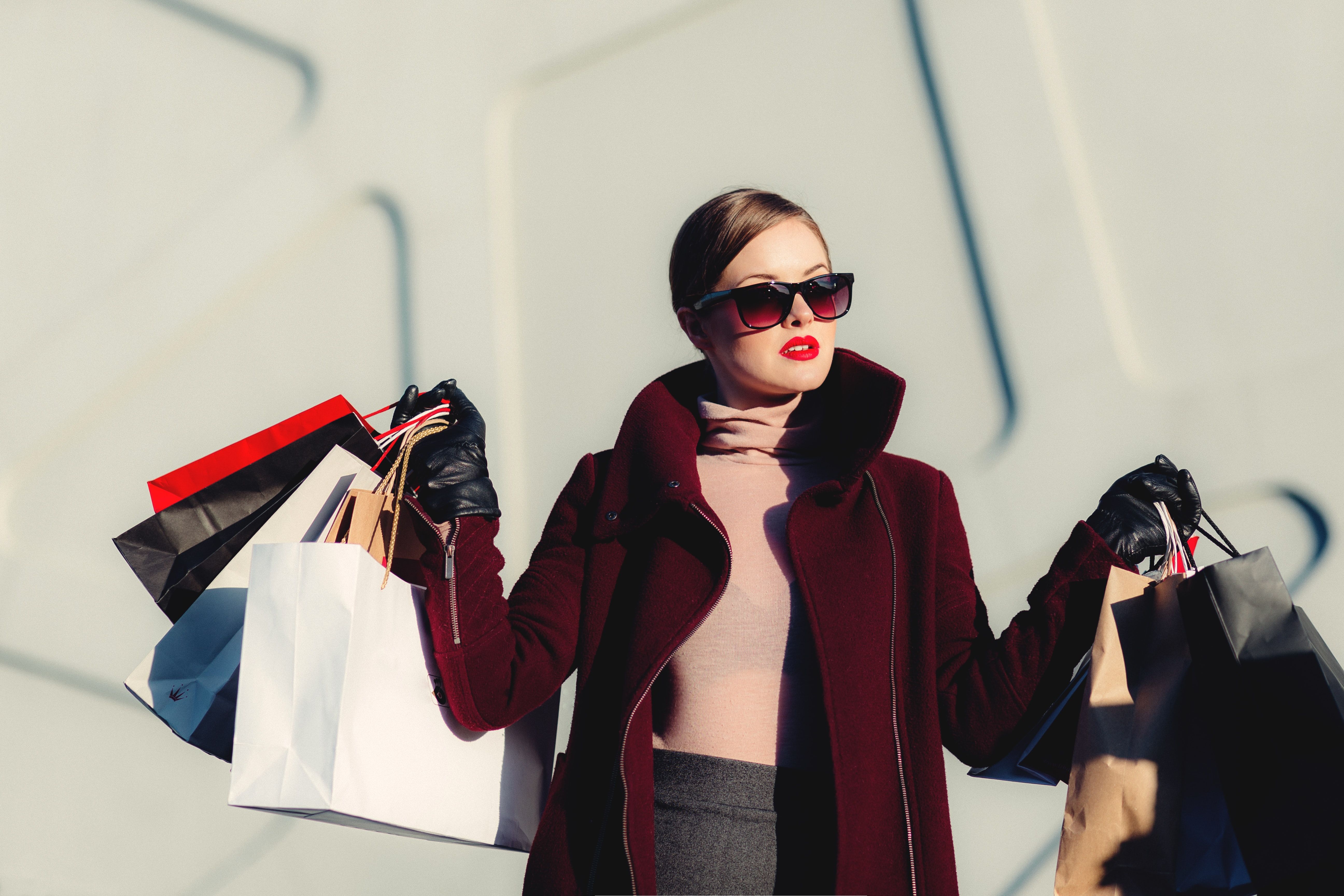 The Art of Layering: Creating Fashionable Outfits with Varley Pieces
Layering is an art form that allows individuals to express their personal style, stay comfortable in changing weather, and add depth to their outfits. Varley, a renowned activewear brand that seamlessly merges style and performance, provides a versatile range of pieces that are perfect for mastering the art of layering. In this blog post, we will explore the art of layering with Varley activewear, showcasing how you can create fashionable and functional outfits that transition seamlessly from the gym to everyday life.
The Power of Layering
Layering is more than just piling on clothes; it's a strategic approach to styling that allows you to adapt your outfit to different occasions and weather conditions. Whether it's adding an extra dimension to your ensemble or maintaining comfort throughout the day, layering with Varley pieces offers endless possibilities for creative expression.
The Varley Collection: A Foundation for Layering
Varley's activewear collection serves as the perfect foundation for layering. The brand's commitment to combining style and performance ensures that each piece is designed to complement various outfits and activities. From leggings and sports bras to tops and outerwear, Varley offers a versatile range of options that can be mixed and matched to create stylish ensembles.
Styling Tips for Layering with Varley Pieces
Here are eight expert styling tips to help you master the art of layering with Varley pieces and create effortlessly fashionable ensembles that blend style and comfort seamlessly.
Start with a Base Layer: Sports Bras and Leggings Begin your layering journey by choosing a comfortable and supportive base layer. Varley's sports bras and leggings offer the perfect foundation for building your outfit. Opt for a patterned sports bra paired with solid-colored leggings or vice versa to create a visually appealing contrast.
Add a Workout Top: Creating Dimension A workout top adds dimension to your outfit while offering additional coverage. Choose a Varley tank top, tee, or long-sleeve shirt that complements your base layer. Mixing textures and colors can help create a visually interesting combination.
Incorporate Outerwear: Jackets and Hoodies Varley's outerwear collection is a treasure trove for layering enthusiasts. Add a lightweight jacket, hoodie, or sweatshirt to your ensemble for added warmth and style. Opt for versatile pieces that can be easily tied around your waist or shoulders when not needed.
Play with Proportions: Length and Fit Experiment with layering by playing with proportions. Combine shorter tops with longer outerwear or vice versa to create a balanced look. Pairing a cropped Varley top with high-waisted leggings and a slightly oversized jacket can result in a well-proportioned outfit.
Accessorize for a Complete Look: Accessories play a crucial role in enhancing your layered ensemble. Add a stylish headband, statement necklace, or layered bracelets to elevate your look. Accessories not only add flair but also tie the layers together cohesively.
Mix and Match Patterns and Textures: Don't be afraid to mix and match different patterns and textures. Varley's activewear collection includes a variety of prints and materials that can be combined creatively. Pair a patterned top with solid-colored leggings or layer a textured jacket over a sleek sports bra for a dynamic contrast.
Transitioning from Studio to Street Varley: Activewear is designed to seamlessly transition from the studio to the street. After your workout, you can easily incorporate your Varley pieces into your everyday ensemble. Throw on a Varley jacket over your activewear and pair it with jeans or a skirt for a chic athleisure look.
Experiment with Layers: Cardigans and Scarves: Elevate your layering game by introducing additional layers such as cardigans, scarves, or lightweight shawls. These pieces can add warmth and a touch of elegance to your outfit. A long cardigan paired with Varley leggings and a sports bra creates a balanced yet sophisticated ensemble.
Embracing Individuality through Layering
The beauty of layering with Varley pieces lies in the freedom to embrace your individuality. Varley's collection offers a myriad of options that cater to various tastes and preferences. Whether you prefer a minimalist monochromatic look or an ensemble that bursts with color and patterns, Varley's activewear serves as a canvas for your personal style.
From Gym to Brunch: Versatility of Varley Layers
Varley's commitment to versatility is evident in how seamlessly its pieces transition from gym sessions to brunch outings or casual meetings. By layering Varley activewear with other wardrobe staples, you create looks that are not only fashionable but also reflective of your active lifestyle.
Empowering Confidence through Layering
Layering with Varley activewear is more than just fashion; it's a means of empowering confidence. The ability to express yourself through creative layering while prioritizing comfort and style can boost your self-assuredness and elevate your overall mood. When you feel good in what you're wearing, you radiate confidence in every aspect of your life.
Key Takeaways
Mastering the art of layering with Varley pieces enables you to create fashionable and functional outfits that cater to your individual style and needs. Varley's commitment to merging style and performance ensures that each piece serves as a versatile building block for your layered ensembles. Whether you're heading to the gym, running errands, or meeting friends, Varley's activewear offers endless possibilities for expressing your creativity.
Elevate your style and embrace the art of layering with Varley activewear – explore the collection at Prefontaine and redefine your fashion game today!