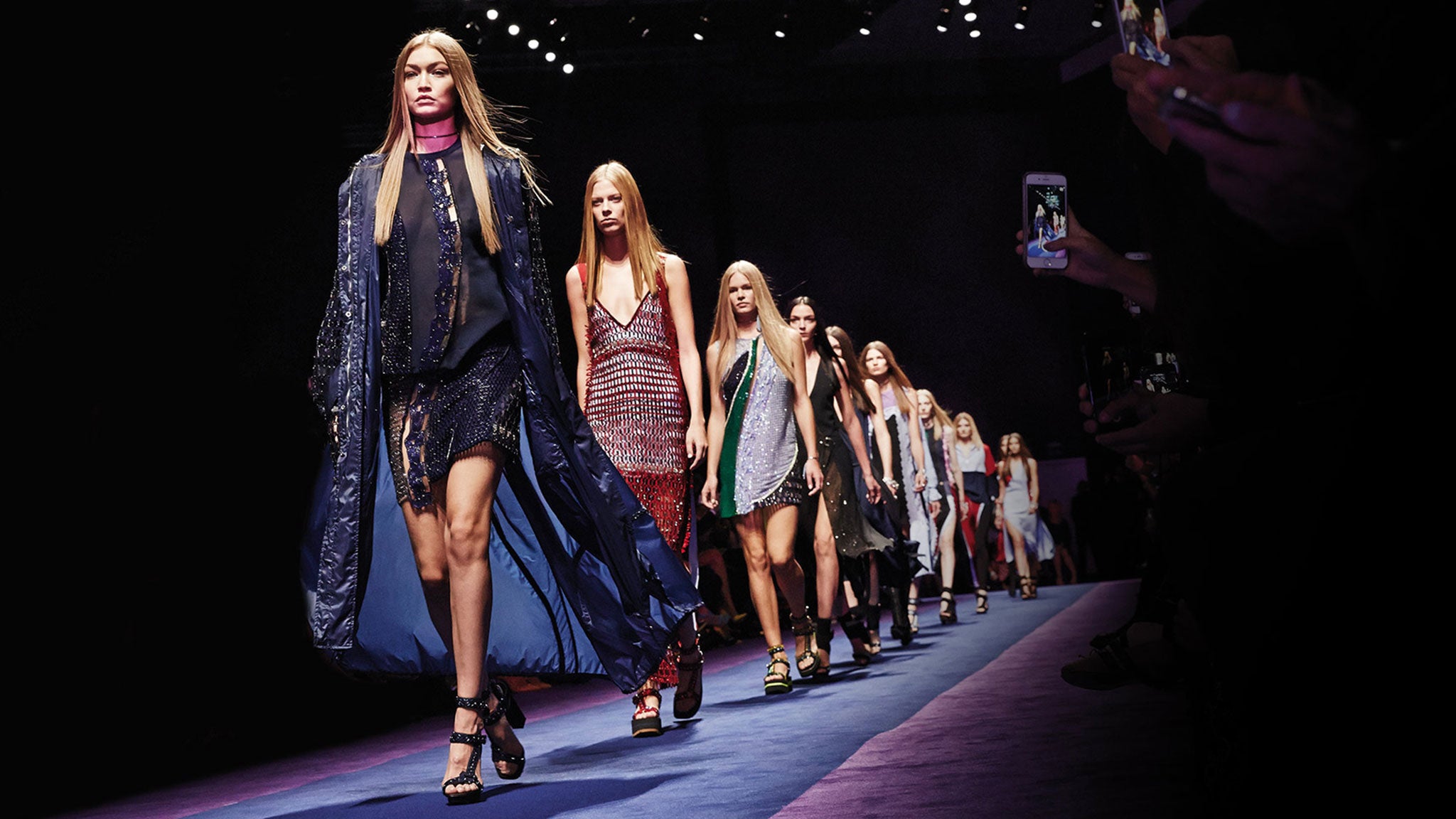 Hunter Bell's Runway Triumphs: Celebrating Iconic Fashion Shows
Hunter Bell stands as a beacon in the vibrant world of contemporary fashion. In the fashion industry, her name has become synonymous with innovation and vision. Each fashion show, under her aegis, unfolds like a story, capturing the imagination of audiences and setting new trends. These events aren't just mere displays of clothing; they are theatrical experiences, testament to Bell's genius. Her designs, often characterized by their uniqueness, tell tales of elegance, edginess, and the beauty of evolution. With each collection, Hunter Bell continues to push boundaries, daring to reimagine what fashion can be. Celebrating her runway successes isn't just about acknowledging the outfits but also about recognizing her unparalleled vision. Truly, in the expansive world of fashion, Hunter Bell has etched her name as an icon, inspiring countless others to follow in her creative footsteps.
Setting the Stage for Elegance
When we think about a fashion show, it's more than just clothes on a runway. It's a story waiting to be told. For Hunter Bell, the runway is her storytelling platform. Imagine it as a blank canvas, and each of her fashion pieces is a brushstroke that adds depth and emotion to the tale. But a canvas isn't complete with just the strokes. The background – the lights, the music, the atmosphere – all combine to make the story come alive. Bell knows this, and she masterfully crafts an experience for her audience. Whether she's channeling the calmness of a forest, the busy life of a city, or the elegance of past times, her shows always leave a lasting impression. It's more than fashion – it's an experience, a memory, a journey.
From Fabric to Artistry: A Signature Transformation
Behind every one of Hunter Bell's masterpieces is a journey. It begins with simple fabric – plain, colorless, and without form. But in Bell's hands, this fabric undergoes a magical change. It's not just about making clothes; it's about creating art that people can wear. On her runway, you can see this transformation happen live. A simple cloth evolves into a beautiful dress or an elegant suit. Every design has its own personality: a blend of colors, a unique shape, and those small details that make it special. When models walk down the runway, they don't just showcase clothes. They bring Bell's ideas to life, making the audience feel her passion, her dedication, and her love for fashion. From the first sketch to the final product, Hunter Bell's creations tell a story of hard work, vision, and artistic wonder.
Pushing Boundaries with Bold Design
Contemporary fashion is a realm where innovation reigns supreme, and Hunter Bell stands as a trailblazer in pushing the boundaries of design. Her runway shows epitomize the spirit of daring exploration, challenging norms, and introducing the previously unimagined. Asymmetrical designs that defy conventional symmetry, unconventional fabric pairings that ignite curiosity, and an exquisite palette of unique color combinations – her runway presentations encapsulate the avant-garde essence of modern fashion. In each collection, Bell challenges the status quo, inviting the audience to embark on a journey of imagination and style.
A Celebration of Diversity and Inclusivity
The modern runway stage is not only a platform for fashion but a celebration of diversity and inclusivity. Hunter Bell's vision embraces this spirit wholeheartedly. Her shows feature a vibrant array of models, representing a wide spectrum of age, race, gender, and body type. This inclusivity resonates with the universal language of fashion, transcending barriers and inviting everyone to partake in the beauty of her creations. The diversity on display is a testament to her commitment to making fashion accessible and relatable to all.
Applause from Audience and Industry Alike
In the world of fashion, success is often measured by the applause of both audiences and industry experts. Hunter Bell's runway presentations consistently garner praise and admiration from fashion enthusiasts and critics alike. Her ability to seamlessly merge contemporary trends with timeless elegance is a recurring theme in these accolades. With each collection, she brings forth an unparalleled blend of creativity, innovation, and sophistication, leaving an indelible mark on the landscape of fashion.
Key Takeaways!
While the details of Hunter Bell's runway successes remain uniquely her own, the impact they've made on the world of fashion is undeniable. Through each showcase, she weaves a tale of creativity, elegance, and innovation that transcends the boundaries of time and trends. As we reflect on her iconic runway moments, we're reminded that Hunter Bell's legacy extends beyond garments – it's a testament to the transformative power of fashion and the enduring influence of a visionary designer.
Experience the essence of Hunter Bell's visionary fashion by exploring her iconic runway triumphs and witness the convergence of creativity and elegance. Shop now!