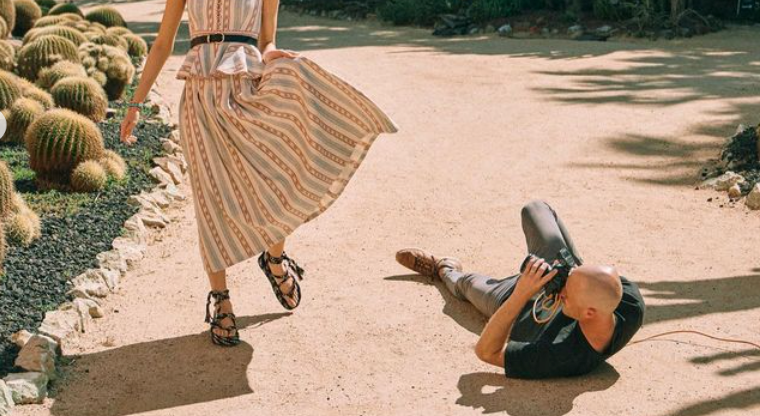 Hunter Bell's Journey to Becoming a Fashion Designer: A Look Behind the Scenes
Introduction: Hunter Bell is a celebrated fashion designer known for her distinctive style and impeccable designs. This blog post takes you on a journey behind the scenes, providing insight into Hunter Bell's remarkable path to becoming a fashion designer. From her humble beginnings to her creative process and design philosophy, discover the inspiring story of Hunter Bell and gain a deeper understanding of the fashion world.
Early Beginnings and Inspiration
Hunter Bell's love for fashion ignited at an early age. Growing up, she was influenced by her grandmother, who was a talented seamstress. Fascinated by fabrics, textures, and the art of creating garments, Hunter Bell honed her skills and pursued her passion for fashion. Her early experiences and exposure to the world of design played a significant role in shaping her creative vision.
Education and Fashion Industry Experience
To further develop her talents, Hunter Bell attended renowned fashion school, where she honed her technical skills and gained invaluable knowledge about the fashion industry. Her educational background, combined with internships and hands-on experience, helped her refine her design aesthetic and understand the inner workings of the industry.
Creative Process and Design Philosophy
Hunter Bell's creative process is driven by her unique perspective and unwavering passion for creating beautiful garments. She draws inspiration from a myriad of sources, including art, nature, travel, and everyday life. With meticulous attention to detail, she meticulously hand sketches her designs, bringing her visions to life. Her design philosophy revolves around creating pieces that are both timeless and contemporary, blending classic elements with modern touches.
Building a Brand and Gaining Recognition
Through hard work, dedication, and a keen eye for design, Hunter Bell established her eponymous brand, gaining recognition for her distinct style and attention to craftsmanship. Her collections have graced prestigious runways, earning accolades and capturing the hearts of fashion enthusiasts worldwide. With each collection, Hunter Bell continues to push boundaries and create pieces that embody her vision and passion for fashion.
Impact and Future Aspirations
Hunter Bell's journey as a fashion designer extends beyond her creations. She strives to make a positive impact in the fashion industry by promoting sustainability, inclusivity, and ethical practices. Her commitment to empowering women through her designs and supporting charitable initiatives further highlights her dedication to making a difference. As she continues to evolve as a designer, Hunter Bell has ambitious aspirations to expand her brand's reach and inspire others with her unique perspective on fashion.
Conclusion: Hunter Bell's journey to becoming a fashion designer is a testament to her creativity, determination, and unwavering passion for the craft. From her early beginnings to her remarkable achievements, Hunter Bell has established herself as a prominent figure in the fashion industry. Her unique designs, attention to detail, and commitment to making a positive impact have garnered recognition and admiration from fashion enthusiasts worldwide.